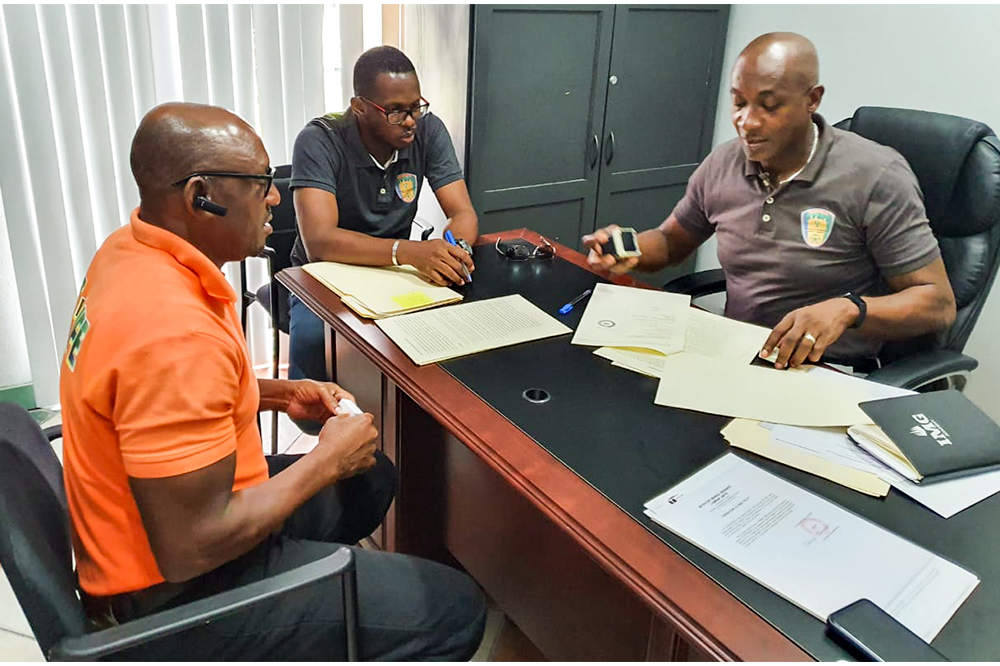 Brighton Playing Field to be rehabilitated
Two long-standing issues surrounding the development of the Brighton Playing Field, will be addressed when the St Vincent and the Grenadines Football Federation (SVGFF) rolls out an EC$900 000 project.
Funded by football's world governing body FIFA, the project which will be done in two phases, will begin next Monday, June 29, with the fencing of the facility and later the upgrading of the playing surface.
Awarded the contract to fence the facility was Franco Construction, with the firm of Kenann Investment and Landscaping Services, the resurfacing of the playing field.
First vice-president of the SVGFF Otashie Spring, the point man on the project, expressed delight in having the project come to fruition.
Spring said that on completion, "there would be tremendous gains for the sport here in St Vincent and the Grenadines".
"We will be able to host premier division matches, as the surface will be level and too, we will alleviate the aged old problem of animal droppings, as the fencing would take care of that." Spring outlined.
The SVGFF's second in command, said that new developments would also complement the existing two-storey building, which acts as a dorm for national football teams.
The Brighton Playing Field has been leased to the SVGFF by the government of St Vincent and the Grenadines, for a period of 25 years.
This took effect in 2010, with the SVGFF charged with the facility's development.
SVGFF then embarked on its first FIFA Goal Project, which was the erection of a Technical Centre.
The Goal Project should have also included the fencing of the playing field and the erection of a bleacher on the western side of the facility.