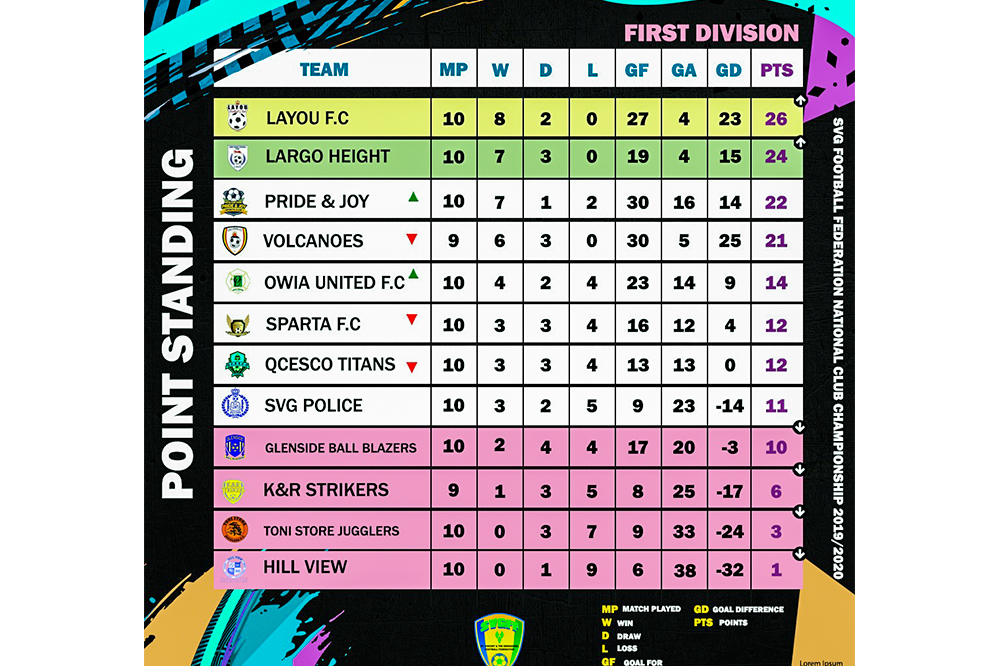 Football clubs to decide on national club championships' restart
The executive of the St Vincent and the Grenadines Football Federation (SVGFF) will meet on Monday, June 22, at the Methodist Church Hall, to flesh out the remainder of the 2019/2020 national club championships.
A release from the secretariat of the SVGFF stated that apart from discussing the championships, "the outlook for football in the current COVID-19 climate and feedback received in discussions with the SVG Covid-19 Committee", will be aired.
The release further advised, "First Division Clubs are invited to attend a session from 4 p.m. to 5:30 p.m., while the Premier Division Clubs session will be facilitated at 6 p.m.".
"The two sessions are necessary to remain compliant with social distancing recommendations as set out by the local health authorities and endorsed by the World Health Organization (WHO)," the SVGFF release added.
The championships were halted in mid-March, after the coronavirus (COVID-19) was declared a pandemic.
At the point of the suspension, the premier division was heading for a grandstand finish, with six rounds of matches to be played.
In the first division, Layou, Volcanoes and Largo Height were the three outfits positioned to claim two of the three spots in the next edition of the premier division.
Already completed was the second division, with champions Parkside Rollers and second place Richmond Hill, earning promotion to the first division.