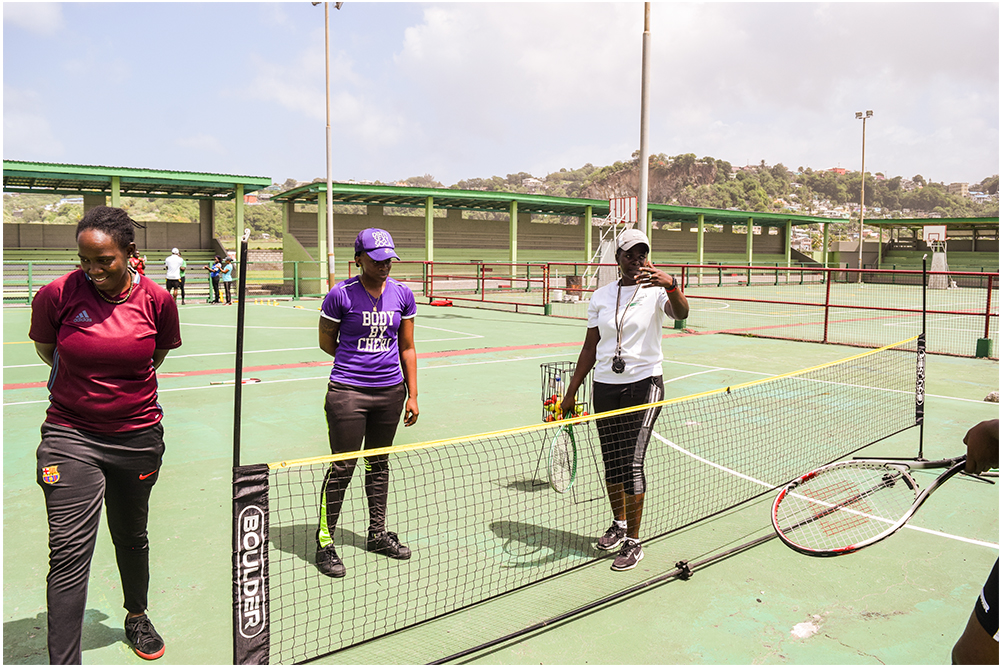 Division of Physical Education and Sport holds training session
Personnel from the Division of Physical Education and Sports, last Wednesday, were engaged in a training session aimed at better equipping them with dispensing of knowledge of more sporting disciplines.

Involved in the session, which took place at the Arnos Vale One Playing Field and the adjoining Netball Complex, were 55 persons, comprising of those who are permanent staff members, and those on the Youth Empowerment Service ( YES) Programme.
Semone Richardson, assistant sports officer and co-ordinator of education and training, outlined that they focused on five sporting disciplines that are "social distancing friendly".
The disciplines of tennis, road tennis, table tennis, street twenty cricket and track and field, were either taught or reinforced by the trainers.
Richardson noted the aim of the training was to give the personnel a rounded knowledge of other sporting disciplines.
"A lot of times, some persons come on to the programme and they are sports specific… They know only the sport that they play," Richardson stressed.
"We are having this session to ensure that everyone is on the same scale, and they are getting the right knowledge to take back to the schools," Richardson proffered.
Richardson added that there are some schools that are skewed to some specific sporting disciplines and the personnel assigned to those schools are of a different orientation, thus, putting the schools "at a disadvantage".
She is hopeful that from last Wednesday's insight, the personnel who were exposed to the training will better serve the primary schools to which they are attached.
"When everyone has a broader knowledge it helps the schools and the coaches themselves," Richardson related.