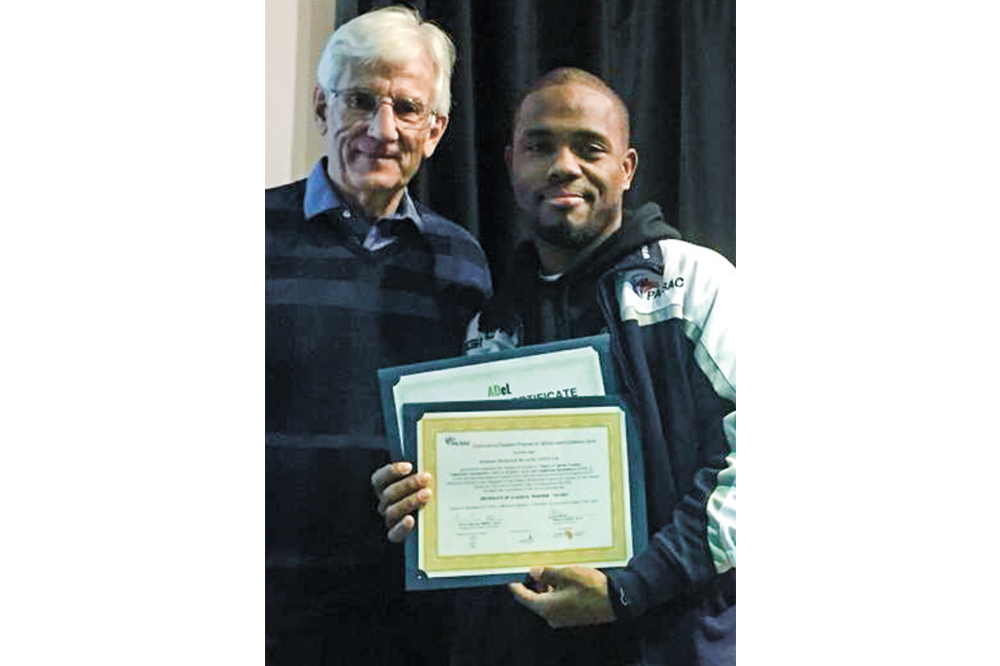 Vincentian completes PAISAC Table Tennis course in Canada
Vincentian Romano Spencer has completed a five-week course in Montreal, Canada, as part of the 34th training exercise of the International Support Programme to African and Caribbean Sport (PAISAC).
Spencer was among nine coaches, who, over the period, were trained in applied science to sports.
The course was designed to equip coaches with a higher level of training in all levels of sports.
Among the topics looked at were, physical preparation and practical training, the theory of sports training, athletic quality development, managing conflict, the psychology of performance and prevention and recovery.
During the course, the coaches were also instructed on aspects of the Long Term Athlete Development, as well as an insight into the operations of the World Anti–Doping Association (WADA).
With Spencer now certified, he is expected to put in train his new found knowledge in the development of table tennis here in St Vincent and the Grenadines.
Spencer's trip to Canada was made possible through funding from the SVG Olympic Committee, through Olympic Solidarity.