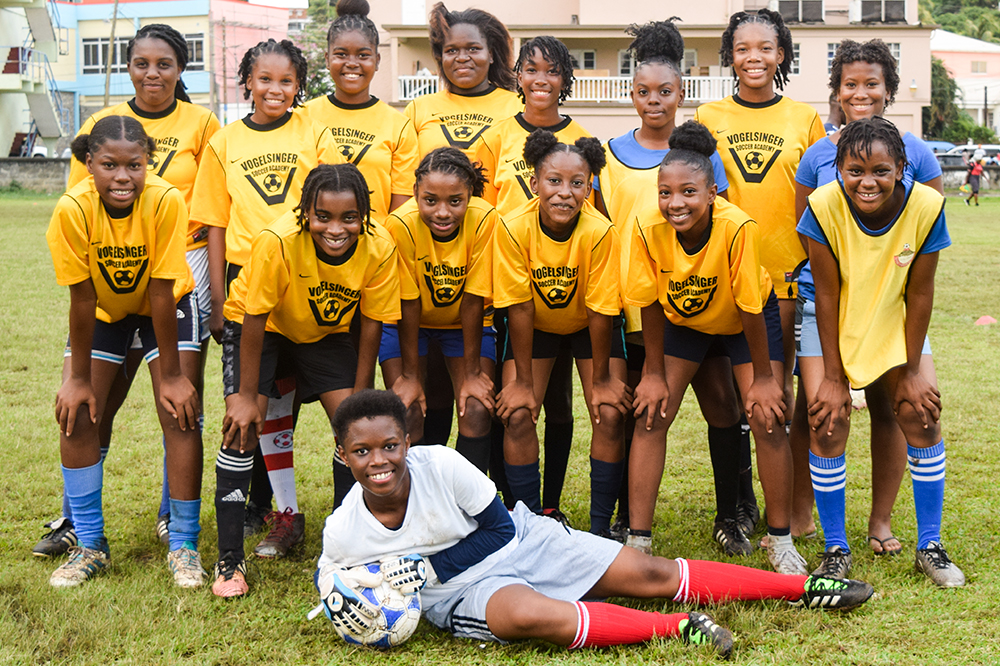 GHS ends unbeaten in Kingstown secondary schools' female football
Kendra Findlay scored a brace, Brielle Compton scored once, and there were two own goals conceded by the Dr JP Eustace Memorial, as the Girls' High School came away winners last Friday at the Grammar School Playing Field, when schools in Kingstown completed one week of football competition, among their female outfits.
GHS trumped 5-2 over the Dr JP Eustace to end as the lone unbeaten team.
Jahmelia Williams scored both items for the losing finalist.
Meanwhile, an Ariel Delpesche strike gave the Thomas Saunders Secondary, a one-nil win over the Intermediate HighSchool.
A combined team comprising players from the St Joseph's Convent Kingstown and the Bishop's College Kingstown, was the other unit which was part of the Nine-A-Side competition, the brain child of Ian Sardine, the youth development officer of the St Vincent and the Grenadines Football Federation.
Kendra Findlay of the GHS was the top goalscorer with seven goals, while two of her team mates, Ann-Jean Roache – best goalkeeper and Davisha Sayers – the best midfielder, also received accolades.
Shannel Lampkin of the Thomas Saunders Secondary, who was awarded the best defender trophy.
Also presented were awards to the MVP of each of the units.
Awarded as the GHS' MVP was Kendra Findlay, Dr JP Eustace Memorial – Jayana Glasgow, Thomas Saunders Secondary – Ariel Delpesche; Intermediate High School – Julecia Edwards and St Joseph's Convent/Bishop College Kingstown combined – Kyla Gibson.