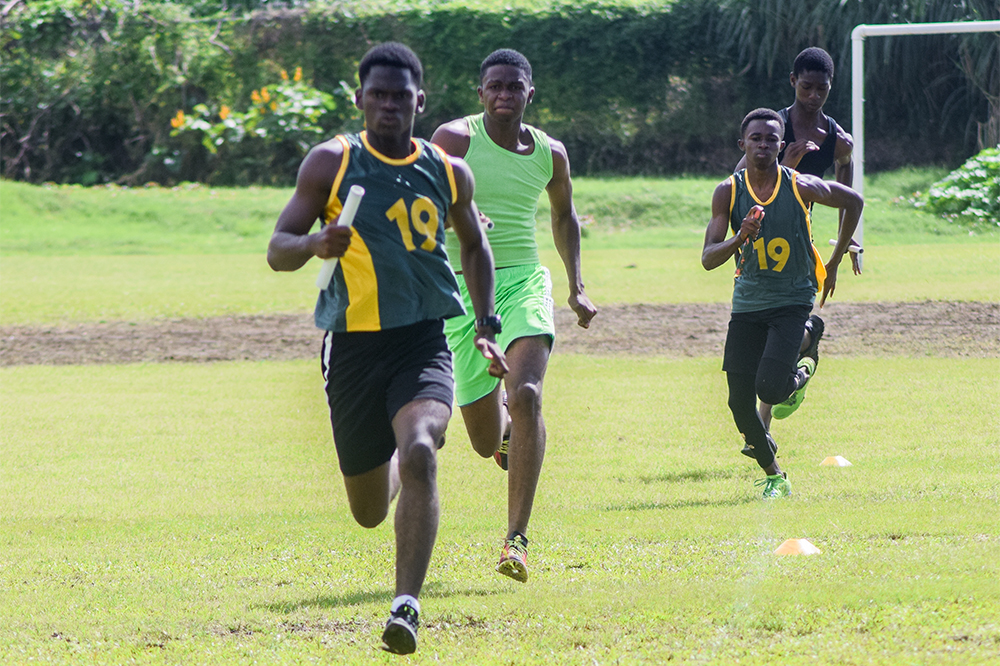 TASVG hosts pre-season relays
Team Athletics SVG hosted a pre-season relays events last Saturday at the Sion Hill Playing Field.
Taking the male open 4 x 600m, was the St Vincent Grammar School, whose quartet clocked 6 minutes 15.37 seconds.
On the female side of the 4 x 600m, IT DAT Academy were the first team to cross the finish line, in a time of 8 minutes 13.59 seconds.
Meanwhile, it was the Troumaca Ontario that won the 4 X 150m Under-13 male relay. Troumaca's winning time was 1 minute 29.83 seconds. High Performance were the lone female team in that event. Their time was 1 minute 36.62 seconds.
It was similar case in the Under-15 4 x 150m, as the Troumaca Ontraio won the male race in 1 minute 11.78 seconds, with High Performance taking the females in 1 minute 17 .72 seconds.
The St Vincent Grammar School's 1 minute 16 .89 seconds, placed them first in the male Under-17 4 x 150m, with X- Cel taking the male 4 x 150m open, in 1 minute 14.72 seconds.
In the 4 x 300m Under-13 male, the St Martin's Secondary won in 3 minutes 22.66 seconds; High Performance took the female 4 x 300m Under-15, in 3 minutes 31 seconds.
IT- DAT Academy team one, claimed the 4 x 300m female open in 3 minutes 02.60 seconds; the St Vincent Grammar School won the male Under-17, clocking 2 minutes 39.05 seconds, and IT- DAT Academy team one, the open male in 2 minutes 34.29 seconds.
Saturday's event was used to prepare schools and clubs for the 2020 track and field programme, that gets going early in the new year.