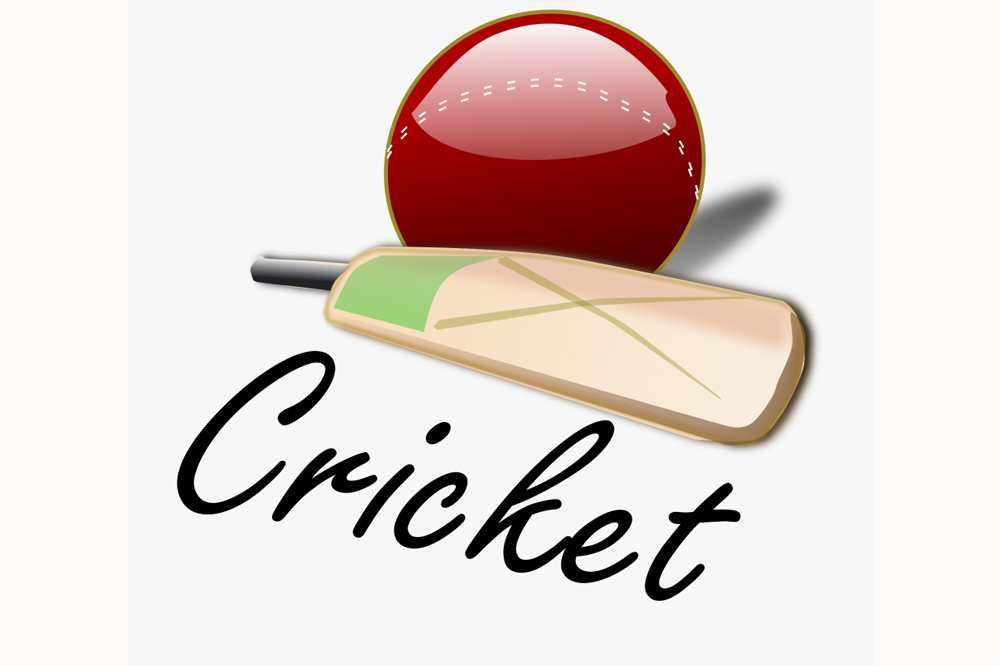 SVG loses four straight in Windwards U-15 cricket
Host St Vincent and the Grenadines lost all four matches in the 2019 Winlott Inc. Windward Islands Under-15 cricket tournament.
The Vincentians fourth loss came on Sunday, as they were beaten by St Lucia at the Cumberland Playing Field.
Batting first, SVG made 129 for 7 from the 44 overs allotted, as the match was reduced because of rain. Zack Thomas led with 23 and there were 43 extras.
For St Lucia, Zori Hypolite took 2 for 17 and Isiah Jones, 2 for 30.
St Lucia on the Duckworth/Lewis method reached 145 for 4 from 30.2 overs. Khan Elcock scored 67, and 42 extras added to their total.
Devonte Mc Dowall, with 2 for 40, was SVG's most successful bowler.
On Saturday, SVG lost to Grenada, at Park Hill.
Grenada made 165 for 8 from their 43 overs, as the match was reduced because of some wet patches on the outfield. Kirsten Murray scored 37, Rickell Sylvester, 30, while extras contributed 26.
Bowling for the Vincentians, Kodi Grant took 2 for 19 and Reynolly Hillocks, 2 for 25.
St Vincent and the Grenadines were dismissed for 52 in 23.2 overs, as Kirt Murray had 3 for 4, Kani Lewis, 2 for 4 and Justin John, 2 for 8.
Grenada thus won by 113 runs.
In the opening round, St Vincent and the Grenadines suffered a six-wicket defeat to Dominica at Park Hill.
The hosts were rocked by the bowling of Jahson Vidal, who took 8 for 7 and Darin Toussaint had 2 for 16, as they were dismissed for 79 from 28.4 overs. Kodi Grant hit 25.
Dominica responded with 81 for 4 from 21 overs. Kishawn Viville scored 27 not out and there were 29 extras conceded by the Vincentians.
St Vincent and the Grenadines' second straight loss came last Thursday, when they went under to St Lucia by 11 runs at the Park Hill Playing Field.
Saint Lucia made 179 for 9 off their 50 overs, with extras contributing 38. Khan Elcock hit 58 and Kahlil St. Hill, 23.
Ten-year-old Zack Thomas snared 3 for 45 and Reynolly Hillocks, 2 for 23.
In response, St. Vincent and the Grenadines reached 164 for 9, despite 68 from Kodi Grant. Extras contributed 44.
Taking the wickets for Saint Lucia were Isiah Jones with 3 for 32 and Tori Hippolyte, 2 for 27.
But while SVG have been winless, Grenada have been undefeated in the same number of matches.
The Grenadians notched up their fourth win on Sunday at Park Hill, versus Dominica, winning by 50 runs.
Rion Mitchell scored 82, Justin John, 50 and Kirsten Murray, 41, which saw the Grenadians to 230 for 4 from their 50 overs.
Jerlani Joseph took 2 for 20, bowling for Dominica.
Kani Lewis bagged 5 for 38 and Justin John, 3 for 38, as Dominica was dismissed for 170 in 38.5 overs. Stephen Pascal scored 43 and Al Cameron Burton, 38.
It was Grenada's second triumph over Dominica, as on Thursday, at the Cumberland Playing Field, they had a 39-run win, on the Duckworth/ Lewis method.
Grenada totalled 254 for 8 in their 50 overs, the foundation of which was 122 by Rion Mitchell. His knock included ten fours and three 6s. There were also 45 extras.
Bowling for Dominica, Darin Toussaint finished with 2 for 37 and Ammiel Gilbert, 2 for 51.
In response, Dominica's captain Stephan Pascal stroked 79, Jerlani Joseph, 29, and Darin Toussaint, 21, to see their team to 191 for 9. There were 28 extras.
Kirt Murray grabbed 4 for 25 and Kani Lewis, 2 for 27.
In the Grenadians' opening match at Cumberland on Wednesday, they posted 276 for 4 from their 50 overs against St Lucia.
'Kirsten Murray scored 63, Justin John, 62 not out, Kirt Murray, 58 not out, Jhamol Stewart, 33 and extras, 55.
In response, St Lucia scored 150 all out. Khan Elcock hit 44 and there were 34 extras.
Rion Mitchell bagged 3 for 20, Kirt Murray, 2 for 11 and Deshawn Juerakhan, 2 for 26.
And, Dominica registered a six wicket win over St Lucia on Saturday at Cumberland. St Lucia scored 84. Kahlil St Hill made 30, with extras tallying 32. Darin Toussaint had 4 for 20 and Jahson Vidal, 3 for 10.
Dominica replied with 87 for 4. Stephen Pascal scored 57. Bowling for St Lucia, Jayxan Justin took 2 for 18.
The tournament resumes today Tuesday, following yesterday's rest day. SVG will meet Grenada at Cumberland, while St Lucia play Dominica at Park Hill.
Wednesday is the final round of matches. SVG face Dominica at Park Hill, while Grenada and St Lucia battle at Cumberland.