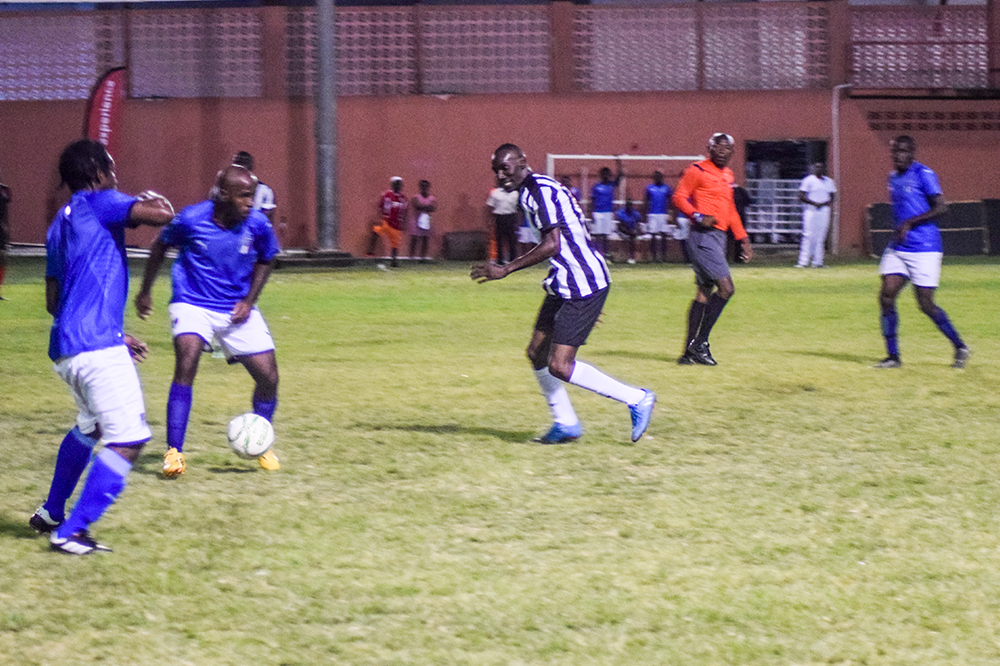 Prisoners vs officers in Jingle Balls rematch
Following the success of last year's innovation of having men who are incarcerated, engaged in a football match, under the lights at the Victoria Park, Awesome Sports International, will once again be collaborating with prison authorities to have the venture.
The much anticipated event, is set for Saturday December 21.
The brainchild of former national footballer Renson Haynes, who heads Awesome Sports International, said that the Jingle Ball event this year, will feature two matches.
"We will be having the St Vincent Grammar School old boys against the Bethel old boys and the second match will be the highly anticipated Prisoners against the Officers," Haynes informed.
When the first match between the prisoners and officers was played in 2018, the officers came out winners 4-2, however, Haynes revealed that it will not be an easy road this time around, as according to him, "the prisoners are coming to settle the score".
"Last year was a big success and we are looking forward to even a bigger event, come Saturday, 21st December at the Victoria Park," Haynes added.
Haynes, a former national footballer affirmed that apart from the two mega football clashes, there will be some added activities.
"We will be having skills challenges involving politicians, principals, and presidents of sporting organisations… In addition, patrons will be able to kick and win, as they test the ability of Vincy Heat's goalkeeper Dwaine Sandy, in a penalty shoot-out," Haynes related.
"You can come for the football and stay for the fun," Haynes concluded.
Kick-off time for the first match is 5 p.m.