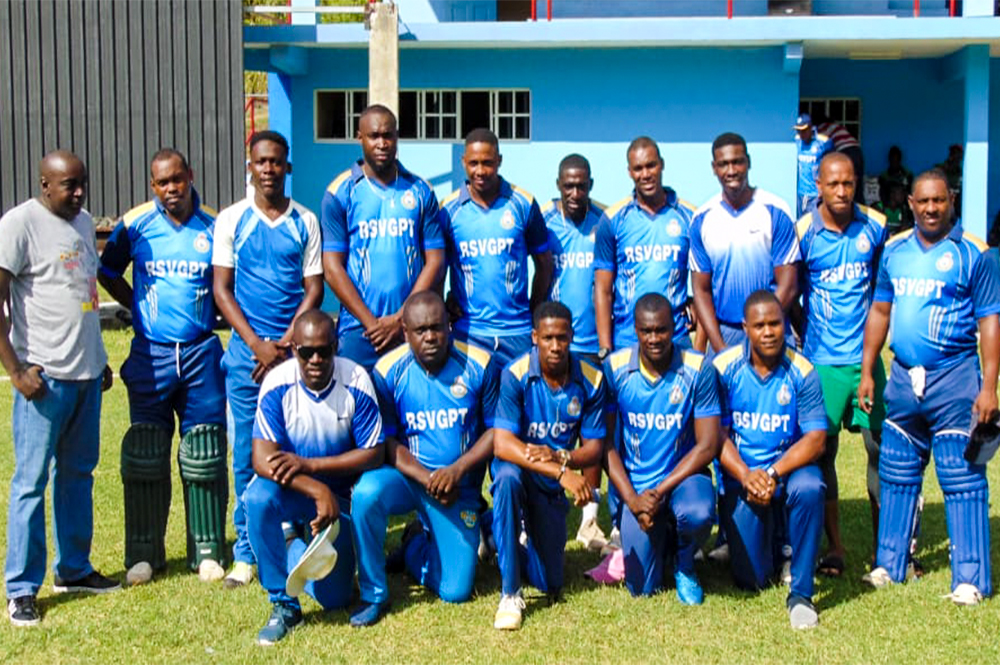 RSVG Police hat tricks North Leeward cricket title
RSVG Police made it three titles in a row, when last Sunday at the Cumberland Playing Field, they retained the Jules Anthony VINLEC North Leeward cricket 20/20 title.
Facing the potent Ruddy's Electrical in the final, Police batted first and made 151 all out from 19. 5 overs. Andrew Thomas struck 58 and Salvan Browne, 36.
Calute Parris took 3 for 27, Kimson Dalzell and Asif Hooper, both had 2 for 21.
Ruddy's Electrical fell short by two runs, held to 149 for 7 from their 20 overs. Deron Greaves struck 50 and Hyron Shallow, 45.
Player of the final, Darius Martin claimed 3 for 21 and Kevin Abraham, 2 for 24, bowling for the lawmen.
Awards
The awards list showed Dean Browne making the most runs (313), and was also the tournament's MVP, as he also captured 11 wickets.
Marcus Castello took the most wickets, while Le Bron Douglas was awarded for being the most promising player.