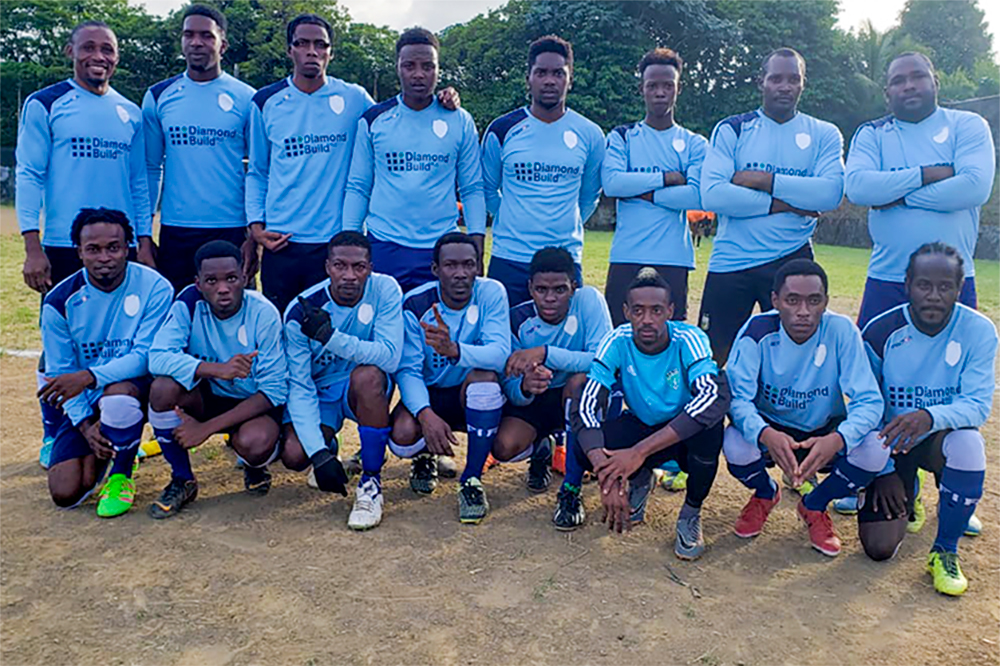 2019 Marriaqua village football league concludes
The 2019 Kirk Da Silva/ SVGFF/ Expose SVG Marriaqua Village football competition, closed off last Sunday at the Cane End Playing Field, with a triple-header.
First up was the final of the Under-16 division, with Carriere Wakanda defeating Richland Park 3-2, to be crowned champion.
Then, in the senior division third place play-off, System Three/ Central Kingstown Combine outscored Mesopotamia 5-nil.
The third place winners pocketed $1,000 and a trophy. It was their second trophy for the season, having taken the knock-out title, which came with a $500 cash prize.
The afternoon's proceedings were sealed with the final of the senior division between Hill 16 and Byam's Physical Therapy Downstreet.
When the final whistle was sounded by referee Ronnie Lee, and the dust settled, it was Hill 16 players and supporters who were celebrating.
Hill 16, on the back of strikes from Jodiniho Sawyers and Emmerson Prince, did sufficient to seal the title, bragging rights, $2,000 and the first place trophy.
Downstreet's rewards were $1,500 and the second place trophy.