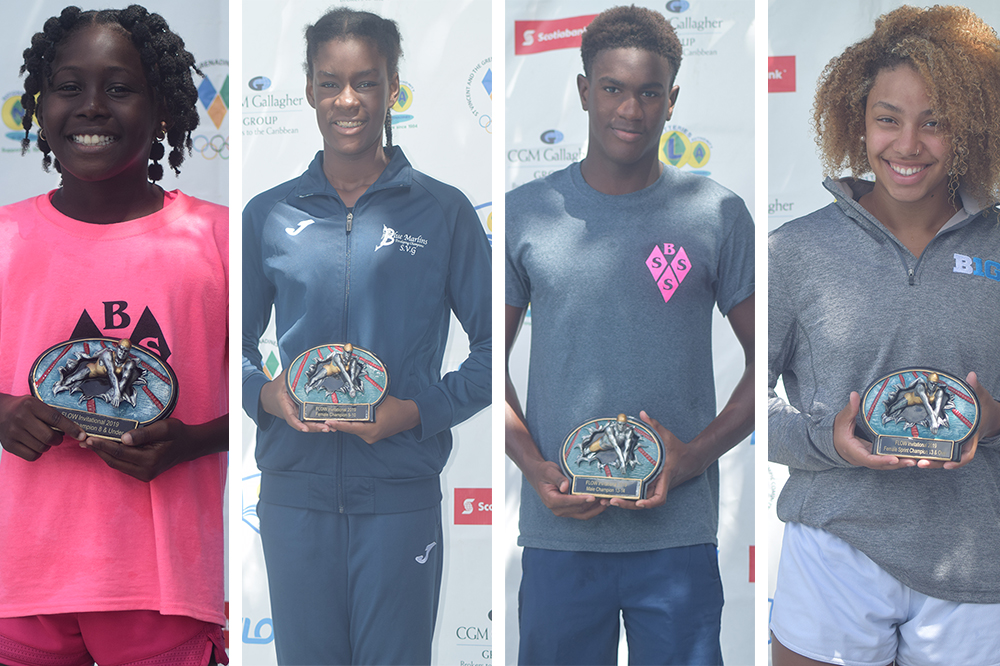 Individual winners flow forth in invitational championships
BLACK SANDS Swim Squad (BSSS) did not only retain the FLOW Invitational swimming championships which ended last Sunday at the Shrewsbury Aquatic Centre, but individually, the six-time champions pouched most of the individual awards.
Among the titles secured by Black Sands Swim Squad was the Girls' Under-8, which was taken by the Eltonique Leonard. Leonard was also the 8-and-under female sprint champion.
Also, Matthew Da Costa Hinds won the males 9-10, while it was double for Black Sands in the 11-12 and 13 to 14 age groups.
In the 11 to 12, the winners were Jamie Joachim and Elonte Leonard, in the females and males respectively, with Mya De Freitas won the female 13 to 14 title and Bryson George, the male in the 13 to 14.
Elonte Leonard also won the 9-12 male Sprint.
Alex Joachim, also of Black Sands, took the males 15 and over and Aaron De Freitas crowned off Black Sands titles take by winning the male 13 and Over Sprint.
Second place Blue Marlins Swim Team won four of the other titles which were at stake.
Tyler Robinson was the male 8-and-Under champion, as well as that age group's Sprint Champion.
Meanwhile, Zariel Nelson won the females 9-10 and Jaynika Williams, the females 15 and over.
And, unattached swimmers Tia Jack and Olivia Jack won the 9-12 and 13-and-Over Sprint titles, respectively.
Apart from the individual titles, several swimmers made the qualifying times for the 2019 OECS championships, which are set for hosting by the St Vincent and the Grenadines Swimming Federation in November.