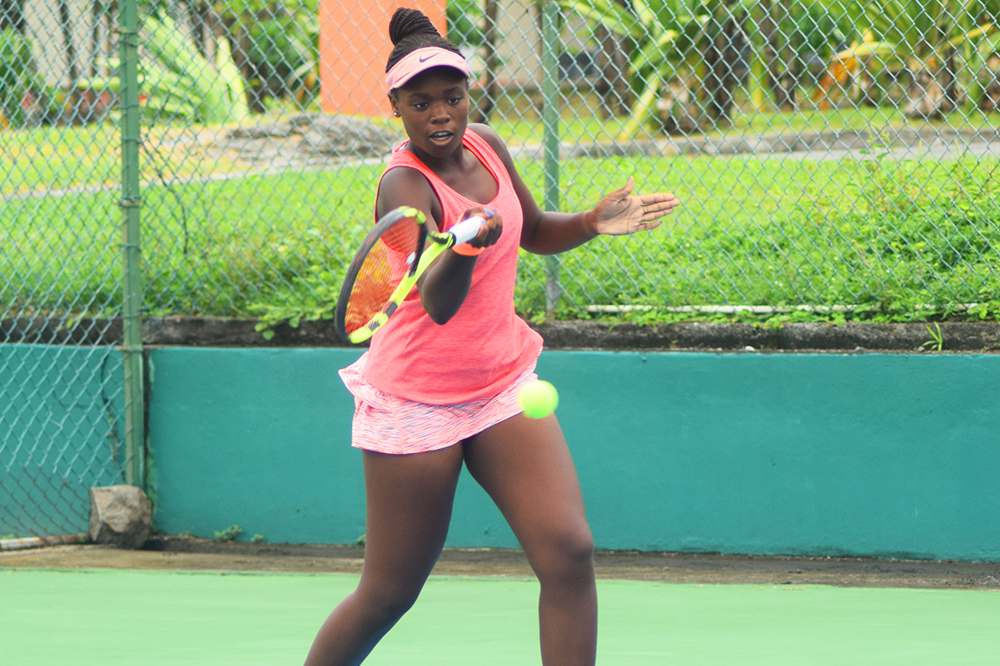 Barbadians cop three titles in ITF Under-18s
WHEN THE St Vincent and the Grenadines leg of the International Tennis Federation's circuit was completed here last Saturday, Barbadians lifted three of the titles that were up for the taking.
Kaipo Marshall was a double winner, as he took the singles title and combined with fellow Barbadian Stephen Slocombe, to win the doubles.
Marshall's singles title was achieved the easy way, as his opponent, Brazilian Ian Pessoa Cruz, was forced to retire from the championship, having to catch a flight out of St Vincent and the Grenadines at 1 p.m., last Saturday.
A rain delay protracted the final, cutting into Cruz's stay here. At the time of the rain interruption, Cruz was leading Marshall, 4-3.
Prior to Saturday's crowning, Marshall and Slocombe had a 6-4, 6-1 win over
Christian Kuehne of Switzerland in the doubles final.
The third title to go to a Barbadian was the girls' singles, which was won by Hannah Chambers.
Facing Jade Marie of France in the final, Chamber lost the first set 4-6, but rebounded to take the other two at 7-5 and 6-2.
Upstaging the Barbadian sweep were Sydney Clarke of the Bahamas and Japanese Miu Yabuta, who beat Chambers and fellow Barbadian Chloe Weekes 6-1, 6-3, in the finals of the girls' doubles.
The National Lotteries Authority was the title sponsors of the St Vincent and the Grenadines' leg of the circuit, which began August 10.
The circuit though started in St Lucia, running from August 3 -10, with the third in Trinidad
and Tobago, August 17-24.
Antigua and Barbuda hosts the final leg, August 24 -31.