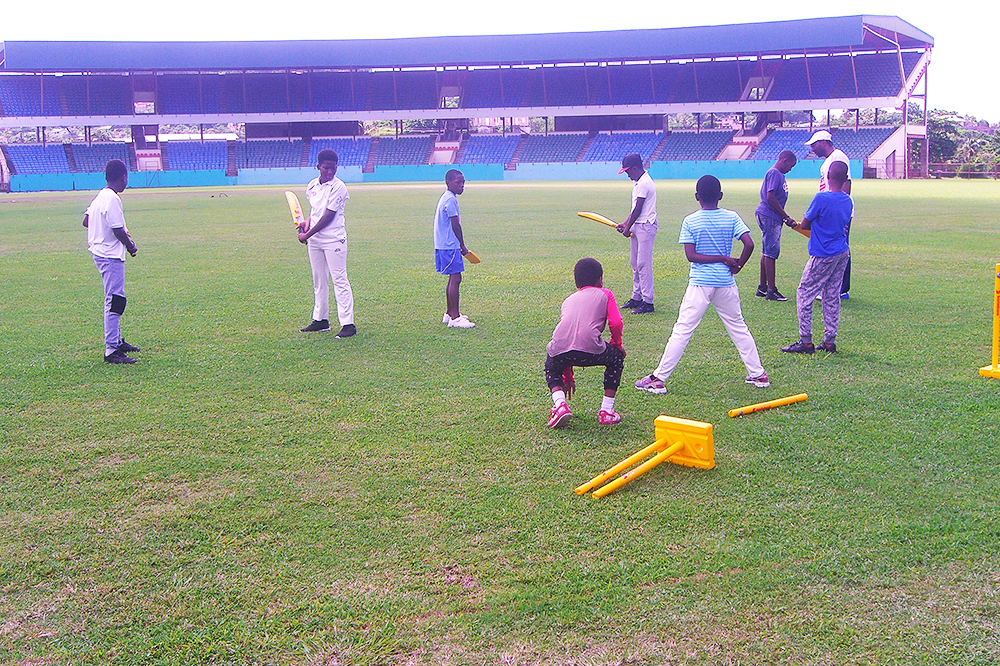 Kiddy cricket camp gets going
The 2019 Kiddy cricket camp got going last Monday at the Arnos Vale Playing Field.
Sixty primary school students selected from the Kiddy Cricket programme will attend the camp, which runs until Friday.
During the camp, the students will be under the tutelage of coaches William Edwards, Jeremy Layne, Cleton Burnette and Uzzah Pope.
Apart from being taught the basics on cricket, the participants will be exposed to lectures in Nutrition, Personal Hygiene, Self- Development, Conflict Resolutions, along with Child Protection, among other topics.