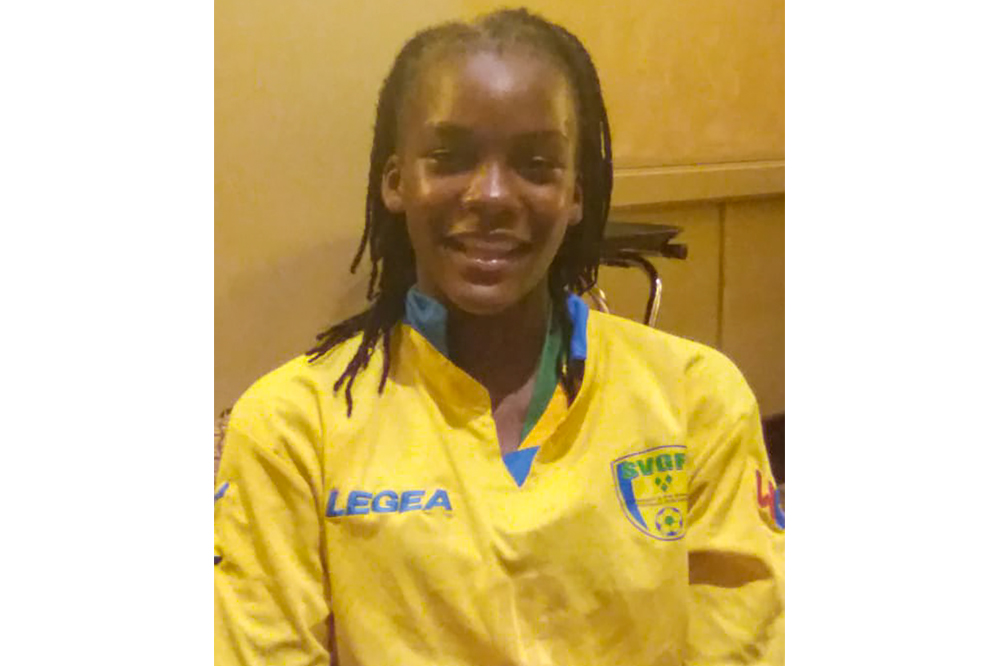 Female footballers looking for more success
A 20-member St Vincent and the Grenadines female Under-17 team left here yesterday for Curacao, where they will take part in the CONCACAF Qualifiers.
Those making the trip are Jayanna Glasgow, Arenna Grant, Clenetta Brudy, Sonja McKie, Galexia Awad, Cavorn Delpeche, Deonce Coombs, Shaielle Williams, Khadiah Ashton, Kyla Gibson, Tishanna James, Kendra Findlay, Kanyan Douglas, Shelicia Joseph, Rochelle Edwards, Areka Hooper, Jomelia Alexander, Denel Creese, Yolannie Jackson and Samayaa Connell.
 The team is accompanied by Andrew Bramble – Head Coach, Shelly Browne – assistant coach, Danielle Jackson – manager, along with Amalis Marshall – goalkeeper coach, Shevon Smith – physiotherapist, and Otashie Spring -first vice-president of the SVGFF. 
St Vincent and the Grenadines have been drawn in Group D, alongside the Bahamas, Guyana and host Curacao.
The Vincentians play their first match tomorrow versus the Bahamas from 6 p.m., then meet Guyana on Friday, also at 6 p.m.
St Vincent and the Grenadines' final match is against host Curacao on Sunday from 7:30 p.m.
St Vincent and the Grenadines will be looking for more success in women's football.
For the last month and half, this country won the Windward Islands Football Association senior tournament and the Caribbean Football Union's Under-14 challenge in St Lucia and St Kitts and Nevis, respectively.
However, a below par effort in the Under-20 competition last month, in St Kitts and Nevis, saw St Vincent and the Grenadines earning a single point, but critically did not score a goal.
But in this week's outing in Curacao, much of the Vincentians' success will depend on striker Areka Hooper.
Hooper has been busy in the last month, as she has represented all three previous teams – senior, Under-20 and Under-14.
She copped the golden boot award in the Under-14 championships, with nine goals.