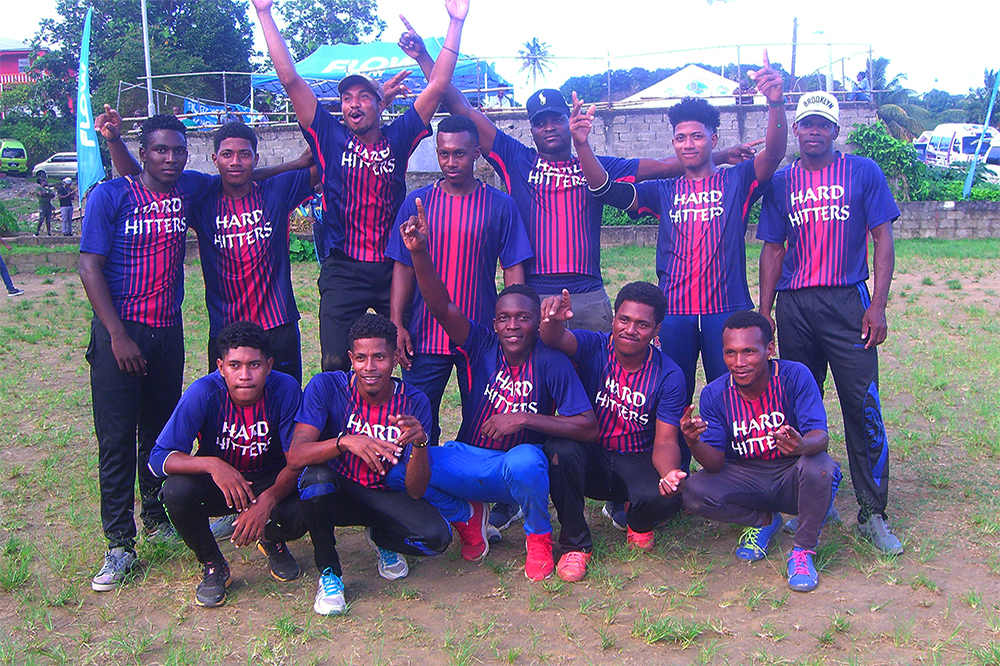 Hard Hitters take Marriaqua softball cricket title
Organisers of the 2019 FLOW/ Carib Beer/ National Lotteries Authority Marriaqua 20/20 softball cricket competition, were third time lucky last Sunday, as they were able to convene the final, after the two previous efforts of its staging were rained out.
But when the last ball was bowled at the Richland Park Oval, it was Hard Hitters of Sandy Bay that reigned as champions, defeating CGM Gallagher Novice in the final.
Hard Hitters made 104 all out from 18.5 overs, to which Novice replied with 74 for 8 from their 20 overs.  Hard Hitters won by 30 runs.
In the third place play off that preceded the final, Sion Hill Tallawahs beat Gairy's Construction Simple Boys by eight wickets.
Scores: Simple Boys scored 80, Sion Hill Tallawahs, 81 for 2.
Hard Hitters cashed in on $2,500, Novice, $1,500, Sion Hill Tallawahs, $700 and Simple Boys, $300.