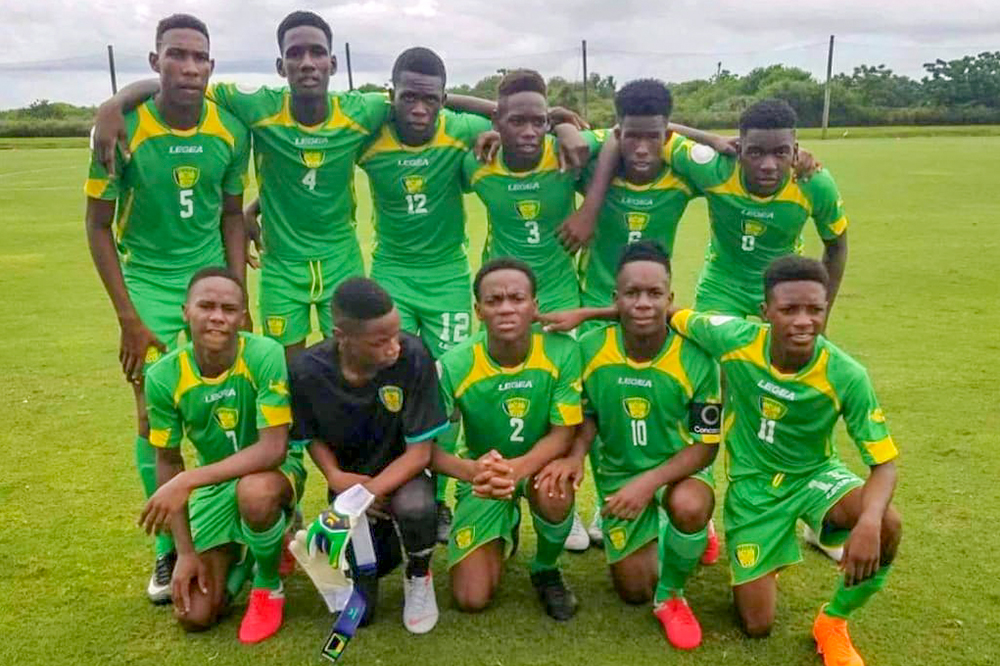 SVG U-14 footballers show good in CONCACAF outing
St Vincent and the Grenadines male Under-15 football team returned from the CONCACAF Championships, which was played at the IMG Academy in Bradenton, Florida, last week, with one win, two draws and one loss.
 
The Vincentians had opened their account against Aruba with a 4-0 win, with all goals coming in the first half.
 
A hat-trick from Oryan Velox, who netted in the 3rd, 11th and 26th minutes and Jequan Adams in the 23rd, gave St Vincent and the Grenadines the comfortable win.
 
But St Vincent and the Grenadines lost to Antigua and Barbuda 2-3.
 
Shermol Phillips and Oryan Velox scored a goal each for St Vincent and the Grenadines, but their efforts were bettered by strikes from Sean Tomilson, Shamoi Andrew and Tyrique Thwaites, for Antigua and Barbuda.
The Vincentians recovered to earn a come-from-behind draw versus Bermuda.
Sincere Hall netted for Bermuda in the 34th minute and an own goal in the 43rd minute placed Bermuda 2-0 at half time.
But Oryan Velox scored a brace in the 50th and 61st minutes, to bring parity to the match, and the final score-line.
 
And, when St Vincent and the Grenadines played Grenada in their final match last Friday, the encounter ended in a stalemate.
 
The players who made the trip to the USA were Gavin Davis, Davids Holer, Karanje Alexander, Uroy Ryan, Joevel Morgan, Zalpheus Medica, Jequan Adams, Figo Thomas, Renson Sayers, Oryan Velox, Rasheed Wallace, Kirtney Franklyn, Saviola Blake, Raysean Matthias, Shemron Phillips, Nickolas Laidlow, Khalique Bowens and Steven Pierre.