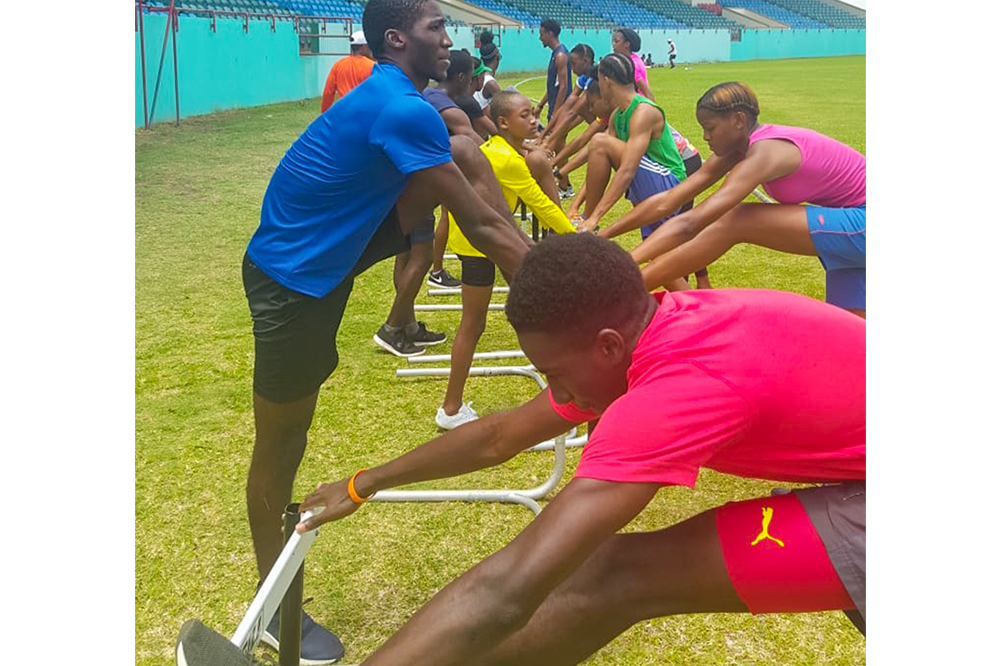 IT-DAT Academy camp stays focused on objectives
The ongoing six-week athletics and personal development camp of the IT- DAT Academy, is sticking to its goals.
Taking place at the Arnos Vale Playing Field, the camp runs Monday to Saturday, with two sessions each day.
During the first two weeks, the participants were exposed to Jamaican Kanhai Senior, who is an IAAF level certified coach.
Senior, who is a lecturer at the GC Foster College in Jamaica, provided his expertise, complemented those of head of the IT-DAT Academy Michael Ollivierre and Jenis Daley.
Ollivierre and Daley thus continues the camp to its end.
Commenting on Senior's stint, Ollivierre indicated that the Jamaican's input has been fruitful.
"The participants have been motivated to a level that I have not seen from them for some time… This augurs well for the remainder of the camp and for IT-DAT Academy's development as a whole," Ollivierre said.
Ollivierre noted that apart from the athletics component, there are lots of opportunities for socialisation and acquisition of life skills.
IT-DAT Academy was launched on June 14, 2012.  It holds as its primary goals, the promotion and development of track and field in SVG, by identifying talent, providing professional coaching, as well as seeking out educational opportunities for its members.
Additionally, the aim of the IT-DAT Academy, is the creation of an environment that can produce professional athletes on a consistent basis.