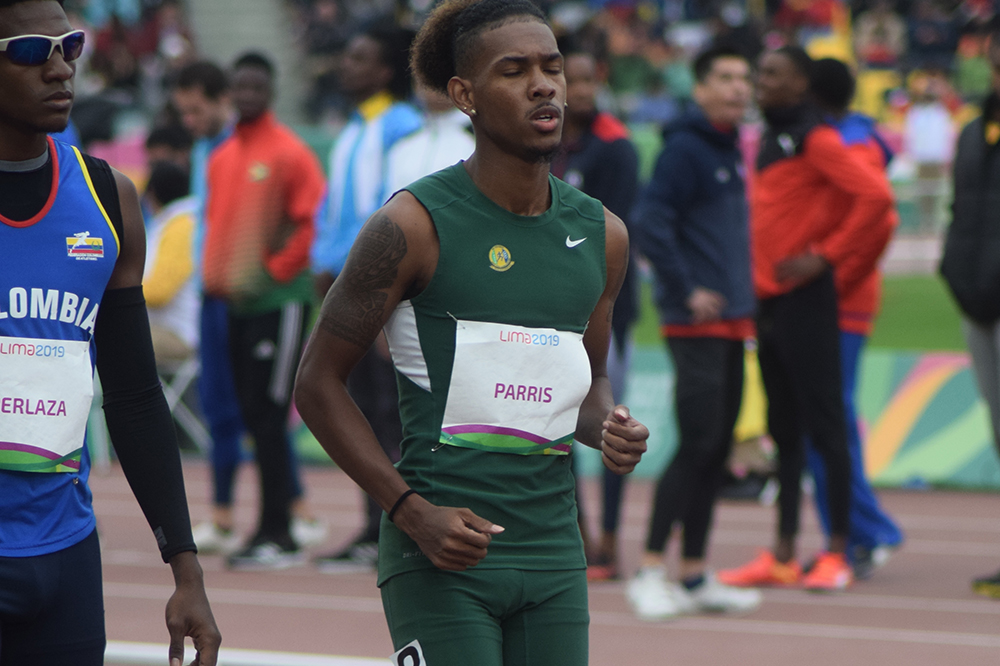 Tough opening for Vincies in Pan Am
The three Vincentians who competed last Wednesday at the XVIII Pan American Games in Lima, Peru, did not make it to the next stage of their respective events.
Cruz Halbich, competing in the men's 200m freestyle clocked 2 minutes 10.04 seconds, while Mya De Freitas in the women's 200m freestyle, timed 2 minutes 19.99 seconds.
On the track, Brandon Parris' participation in the men's 400m, stopped at the semi-finals, as his 48.14 seconds did not help him advance.
The trio were set to compete yesterday Thursday; Halbich and De Freitas were down to swim in the 100m freestyle and Parris in the 200m semi-finals.
Halbich and De Freitas return to the arena on Friday to make a splash in the 50m freestyle.
St Vincent and the Grenadines' other competitor at the Pan Am Games, Zefal Bailey, competes in the cycling road race tomorrow (Saturday).
The Pan Am Games, which commenced July 26, conclude on Sunday.