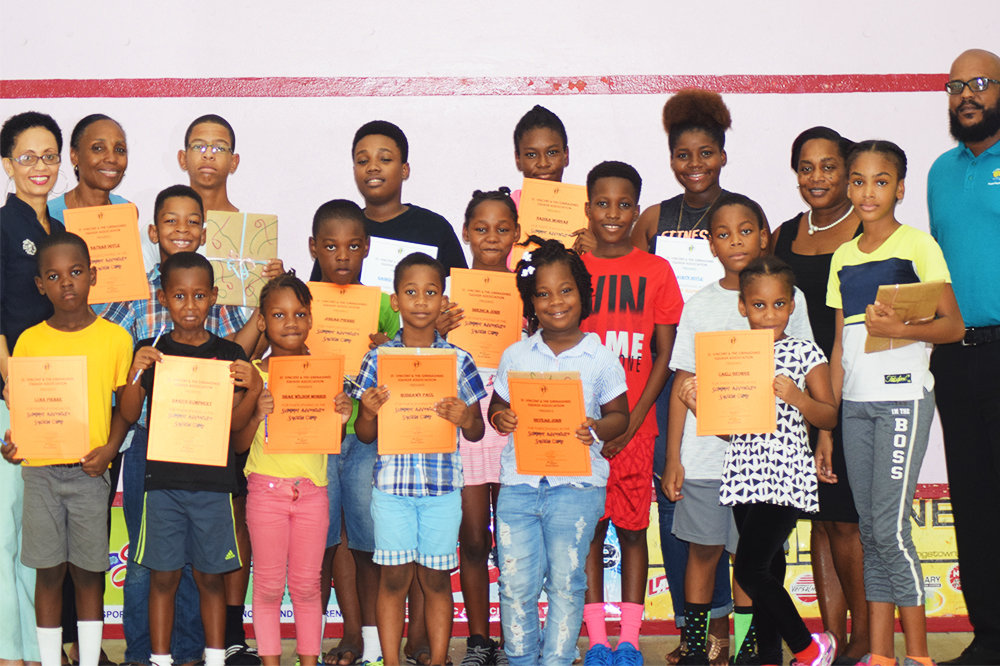 SVGSA stages summer adventure junior squash camp
The St Vincent and the Grenadines Squash Association (SVGSA) will from August 12 to 16, host a Summer Adventure Junior Squash Camp.
The five-day camp takes place at the National Squash Centre at Paul's Avenue, from 9 a.m. to 1 p.m.
According to a release from the SVGSA, "Throughout the camp, we will work primarily on building squash skills, although there will be work on hand-eye co-ordination, team work, and other components that will not only help your child improve, but aid in helping the kids becoming all round sportsmen and women".
Among the non-squash activities involved in the camp, will be sessions geared at the participants' personal development.
Parents wishing to have their children or wards enrolled, can call telephone 784-485 6411, between the hours of 2 p.m. and 7 p.m., or visit the National Squash Centre, during these times.