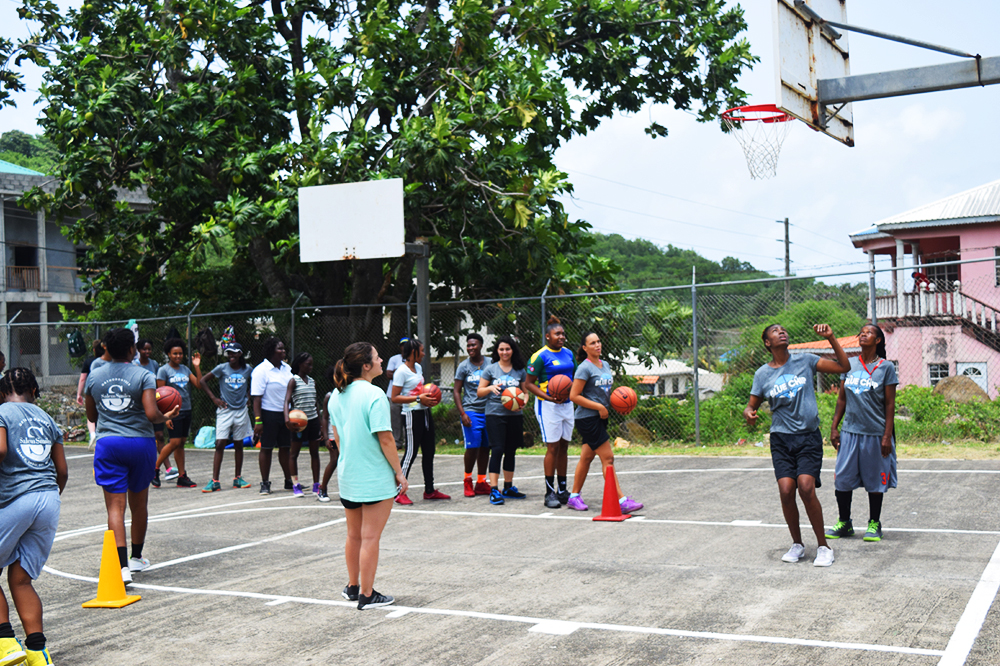 Blue Chip Basketball Academy turns two
Last Thursday, August 1, marked two years since the establishment of the Blue Chip Basketball Academy (BCBA).
Started by Vincentian Kishon Bishop, a former resident of Campden Park, who lives in North Carolina, the BCBA has become a household name in local basketball circles here in St Vincent and the Grenadines.
Happy at the achievements of the BCBA over the past 24 months, Bishop identified the major accomplishments.
"We have adopted three schools, established two signature programmes and sent one exchange student to attend school in the USA," Bishop declared on the milestone.
The BCBA has adopted the Girls' High School, Thomas Saunders Secondary and St Martin's Secondary, as the educational institutions.
Additionally, the BCBA stages an annual Introspect basketball camp and hosts its inter- academy competition, among the members.
The BCBA also was able to secure a basketball scholarship for Shad Thomas of Union Island, who now attends the Salem Baptist Christian Church in North Carolina.
Looking ahead to fulfil the objectives of the BCBA, Bishop advanced: "We pray that God continues to bless us as we try to develop the youths of St Vincent and the Grenadines via education and sports".
The mission of the BCBA is to provide quality professional basketball training for young children who have the aspiration to become elite players at all levels of competition.