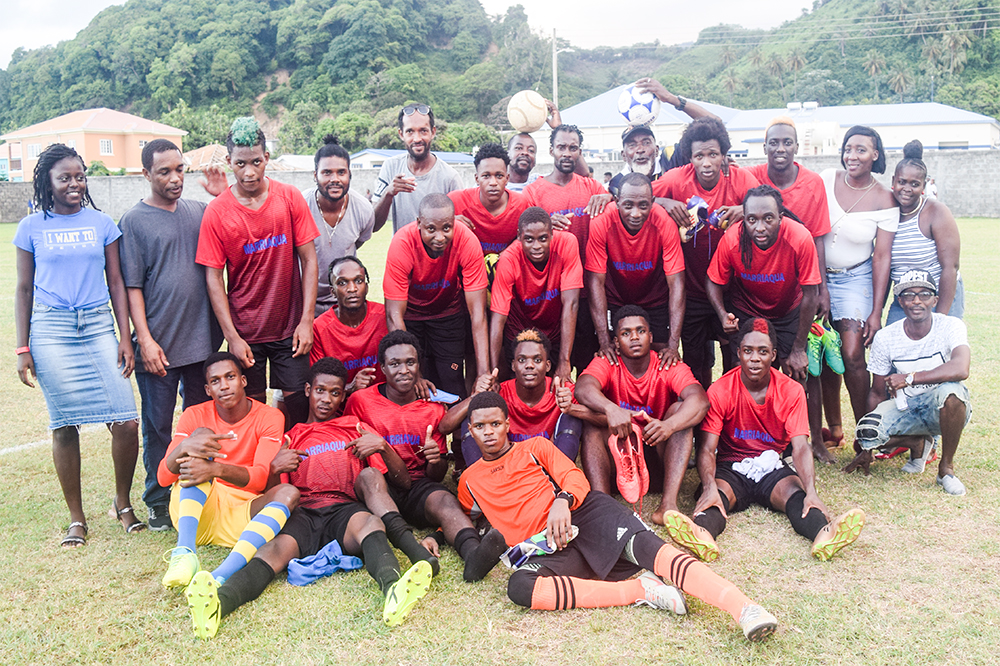 Marriaqua stays top in All Windward football
Marriaqua humbled the star studded North Windward on Sunday 21, July at the Chili Playing Field, to take away the title of 2019 All Windward football champions.
But Marriaqua had to come from behind to claim the title.
Forey Child put North Windward ahead in the 23rd minute, but parity was restored six minutes later, when Ozim Henderson equalised.
The prolific Orlando Trimmingham gave Marriaqua another reason to bring out the high fives and the embraces, when he scored on the stroke of half time.
Both teams tried for the next for next 45 minutes, but neither was able to alter the score line, which stayed 2-1 in favour of Marriaqua.
Stubbs won the third place, by beating Greiggs 5-4 on penalties, on Friday at the Brighton Playing Field.
Stubbs and Greiggs had played to a 2-2 draw in the regulation period.
Marriaqua took all but one of the individual awards, with Orlando Trimmingham accounting for three.
Trimmingham was the top goal scorer with eight goals. He was also listed as the MVP of the final and the best midfielder.
Marriaqua's captain Anthony Hazel was the adjudicators' choice of best goalkeeper.
And, North Windward's Curtney Peters won the best defender award.
The competition had the backing of the St Vincent Brewery, the SVG Football Federation, the North East Football League and Xtreme Radio.