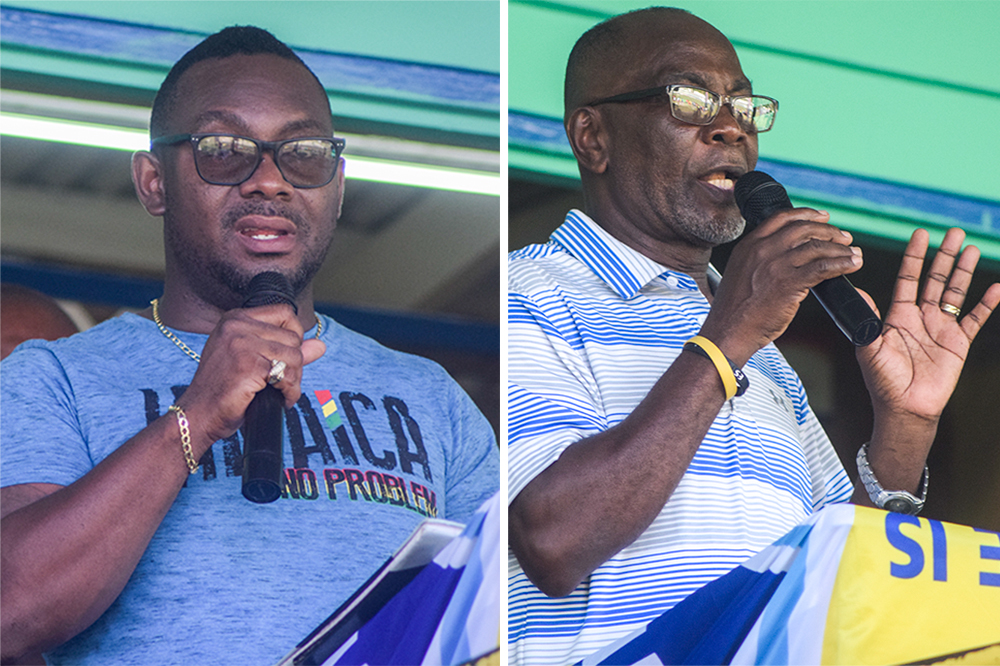 Former national football president praises current head
The work of Marvin Fraser as president of the St Vincent and the Grenadines Football Federation (SVGFF), has been praised by St Clair Leacock, who previously headed the national football organisation.
Addressing the opening of the Breakaway Masters Football Organisation's firms football tournament recently at the Grammar School Playing Field, Leacock made his commendations known.
Leacock, who served as president of the then SVG Football Association, which has since been renamed SVG Football Federation, stated with assurance, "I look forward to president Fraser and his executive doing a good job across the length and breadth of St Vincent and the Grenadines…I know with them looking over football, we should have a good a future".
Fraser assumed the presidency of the SVGFF in August 2018, replacing Venold Coombs, who was forced to demit office, after being ban and fined by football's world governing body, FIFA, for breaches of some of its statues.
In extolling the work of Fraser and company, Leacock cautioned, "But president Fraser, I only have one ask… Don't ever lose sight that quantity is not quality".
Leacock hence made reference to the fact that in 1979 when St Vincent and the Grenadines made its football presence felt on the wider Caribbean scene by placing second in the Caribbean Cup, thus, showed that the size of the country did not matter.
He reminded Fraser, and all who were present, that St Vincent and the Grenadines was able to retain second place in 1981.
The country was to repeat that feat in 1995, and made its first and only entry to the CONCACAF Gold Cup final in the USA, the following year.
Leacock, in his presentation, offered himself to assist where he can.
"President Fraser, you have me in the background as vocals… Call me, use me, for your good, for football good," Leacock said.
It was under Leacock's tenure as president that St Vincent and the Grenadines Football Federation defeated Jamaica in Jamaica, was first in the Caribbean Football Union's rankings and attained the highest ranking of FIFA, that of 73rd.