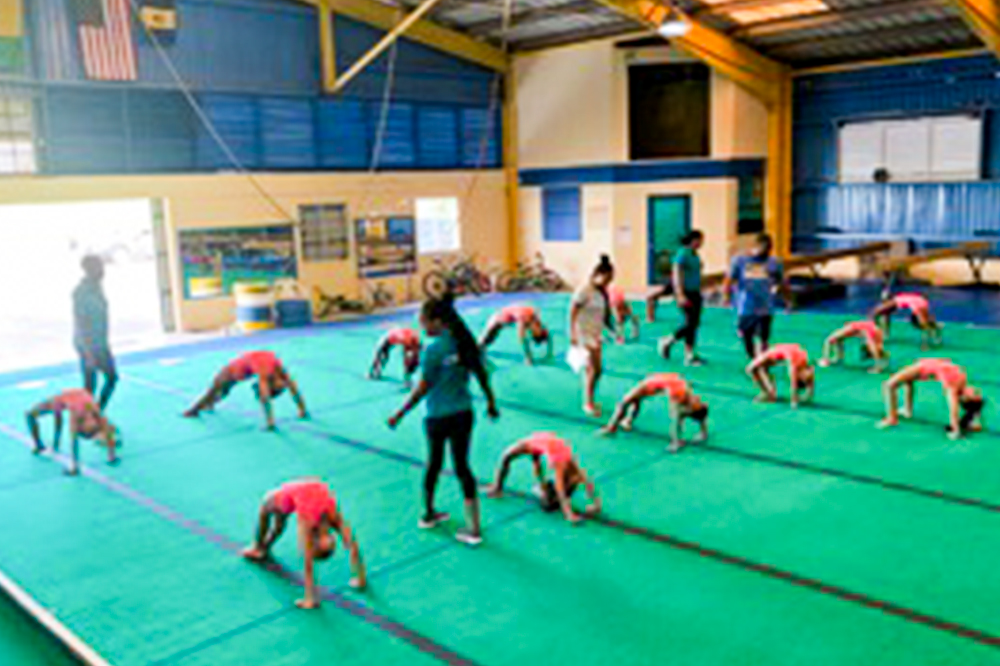 Another first for Dolphin Gymnastics and Health Academy
Dolphin Gymnastics and Health Academy has added yet another first, in its long list of accomplishments. Less than a year since opening the doors to its new facility, Dolphin Gymnastics and Health Academy (DGA) welcomed 14 Level 1 gymnasts from Trinidad and Tobago's Salto Gymnastics on July 18 -22, 2019, for the St. Vincent and the Grenadines Summer Sizzler Competition.
Salto Gymnastics, under the direction of club owner and coach Alicia Casimir arrived in St. Vincent for a level 1 skills training camp and a United States of America Gymnastics (USAG) (Judge) sanctioned competition.
The St. Vincent and the Grenadines Gymnastics Association (SVGGA) Technical Director and Elite national coach LaPrise Williams, lead the training camp and was the USAG certified judge for the one-day competition, held at Dolphin Gymnastics. The training camp also utilized the expertise of the SVGGA certified coaches Emulas Alexander, Kizani Haynes and Mitch Mohess. The coaches drilled level 1 skills on vault, uneven bars, beam and floor exercise, as well as conditioning exercises to help perfect and refine gymnastics skills for the Level 1 athletes.
It is typical for countries in the Caribbean region to collaborate their efforts to develop the sport of gymnastics in the Caribbean. Williams, owner and Director of Dolphin Gymnastics, stated that "It's always a pleasure to work with enthusiastic young athletes who are eager to advance in the sport of gymnastics… St. Vincent will continue to utilize its full training facility to aid the region in advancing the sport".
Alicia Casimir of Trinidad said she was "very proud of my gymnasts as they competed in the 2019 St. Vincent and the Grenadines Summer Sizzler competition."