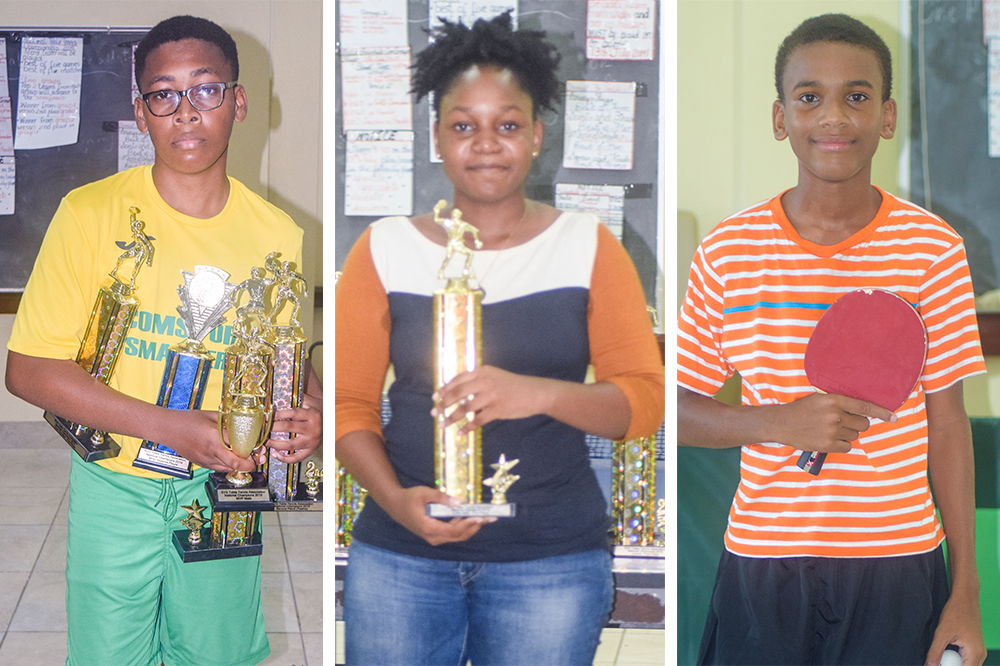 Young TT talents shine through at national championships
The sparks of the brightest talent under the aegis of the SVG Table Tennis Association lit up the Recreation Hall of the Church of Latter Day Saints, last week's during the hosting of the national championships.
Leah Cumberbatch inked her name as double singles champion, when she pouched both the female junior and open women's title.
On both occasions, Delecia Michael of Bequia had to settle for the runner-up spots to Cumberbatch.
In the final of the juniors, Cumberbatch defeated Michael 11-9, 11-7, 11-9, and in the title match for the women's title, Cumberbatch trumped 7-11, 11-5, 11-6, 11-7.
Another talent that came to the fore was Ezer Lucas of Bequia, who champed the pre- cadet title.
Lucas had to ward off a strong show from Che Connell, but prevailed 11-8, 7-11, 11-5, 4-11, 11-4.
Cumberbatch was named the most outstanding female competitor and Mirac Creese, who won the cadet title and with his brother, Michel, won the open doubles, was the choice of most outstanding male.
Mirac Creese, added another accolade to his collection when he took away the most improved player award.