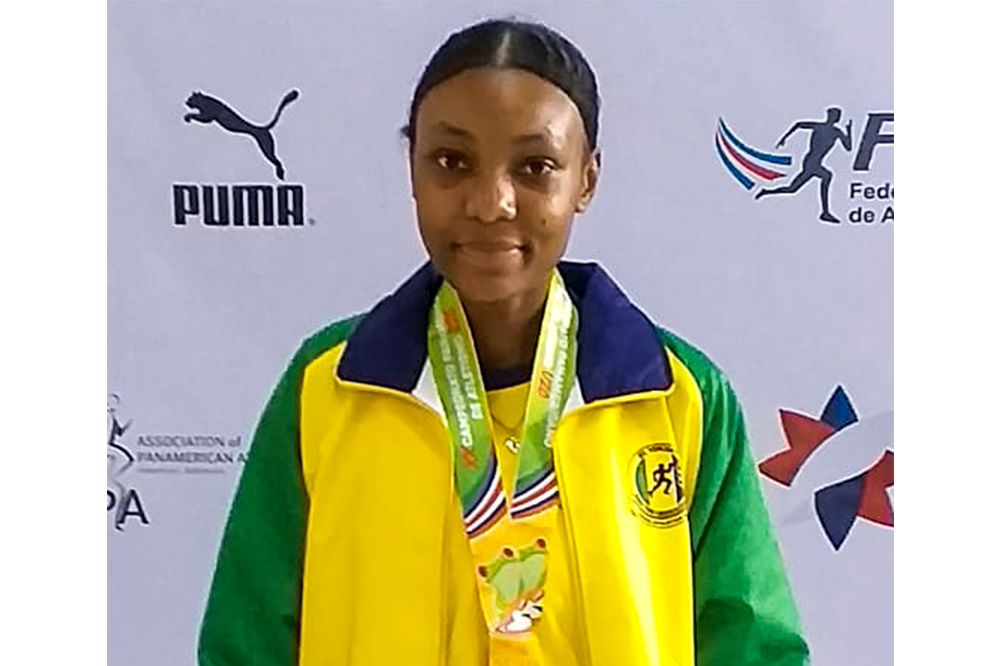 SVG gains bronze at Pan Am juniors
Mikeisha Welcome gave herself a bronze introduction to her representation of St Vincent and the Grenadines, when she placed third in the women's triple jump at the Pan Am Junior championships, last Saturday in San Jose, Costa Rica.
Welcome, who is based on Canada, but who was born here in St Vincent and the Grenadines, best jump was 13.5 m.
This jump proved not only a medal earning effort, but her personal best.
Bettering Welcome in the event were Lotavia Brown whose best effort was 13.22m, thus gaining the gold, with Cuba's Leyanis Henandez taking the silver.
Hernandez's best jump was 13.21m.
Accompanying Welcome as St Vincent and the Grenadines' other representative was middle distance athlete Handal Roban.
Roban's one minute 52.69 seconds in the 800m did not get him a place in the final.
Roban finished tenth on the list of competitors.