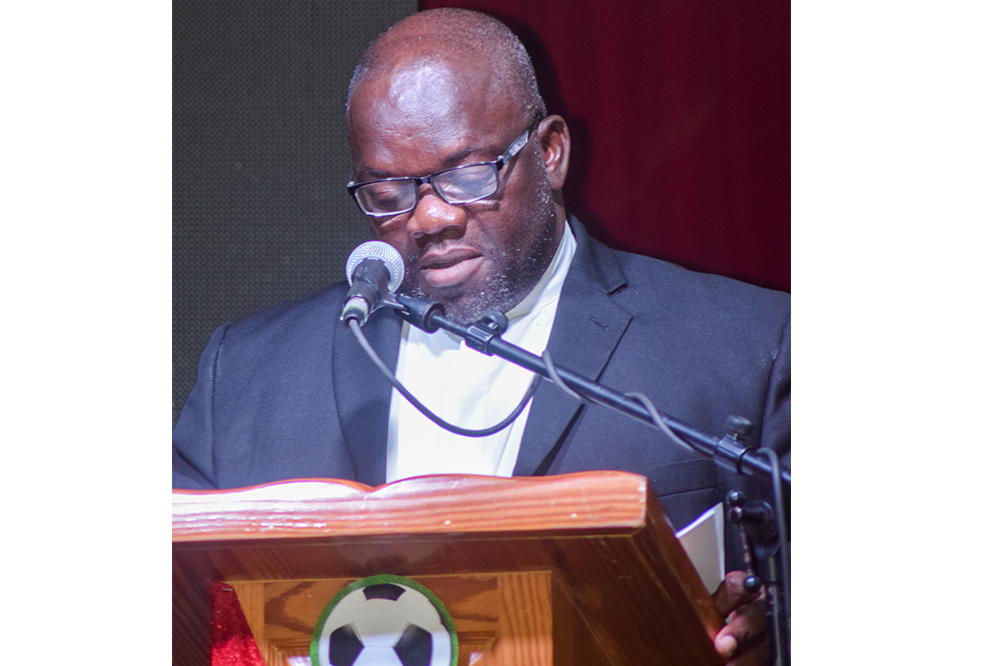 King calls for gov't to officially honour 1979 national football team
The 1979 St Vincent and the Grenadines senior men's football team has received several acts of recognition, including one last Friday, jointly by the Breakaway Masters Organisation and the St Vincent and the Grenadines Football Federation, at the Russell's Auditorium.
But historian Cutis King is adamant that government must "officially" honour the team as well.
King, who was the guest speaker at Friday's ceremony, made the call "for the government and people of St Vincent and the Grenadines, to officially honour the 1979 national football team".
"As great as this event is tonight, and please take nothing away from this magnanimous effort, but this effort must not be seen as a substitute for the honour the state must convey on these outstanding sporting heroes," King affirmed.
Outlining his preferred choice of honour, King proffered: "Moreover the state's official honouring must be appropriate and accorded the status that is commensurate with importance of the team's contribution, nothing less".
King's call was placed contextually in the circumstances in which the team excelled in their first outing outside the regular participation in the Windward Islands tournament, then called the Popham Cup.
He noted that the team, which was venturing out in unchartered waters for the first time, did not falter amidst unsettling circumstances here in St Vincent and the Grenadines, the region and the world.
The success of the St Vincent and the Grenadines team then, coincided with the eruption of La Soufriere volcano, in which many persons were displaced.
But despite the challenges, the Elliot Millington-led tea advanced from the preliminary round, ousting French dependencies of Martinique and Guadeloupe in the home and away tie.
St Vincent and the Grenadines thus advanced to the final in Suriname in November 1979, where they defeated the host and Trinidad and Tobago, but lost to Haiti.
Playing unbeaten, Haiti won the title, with St Vincent and the Grenadines placing second.
King, like many others, holds the view that the team's performance then, announced St Vincent and the Grenadines' football entry to the Caribbean.
More so, many believe too, that the team served to inspire and engender that resilient spirit in Vincentians.