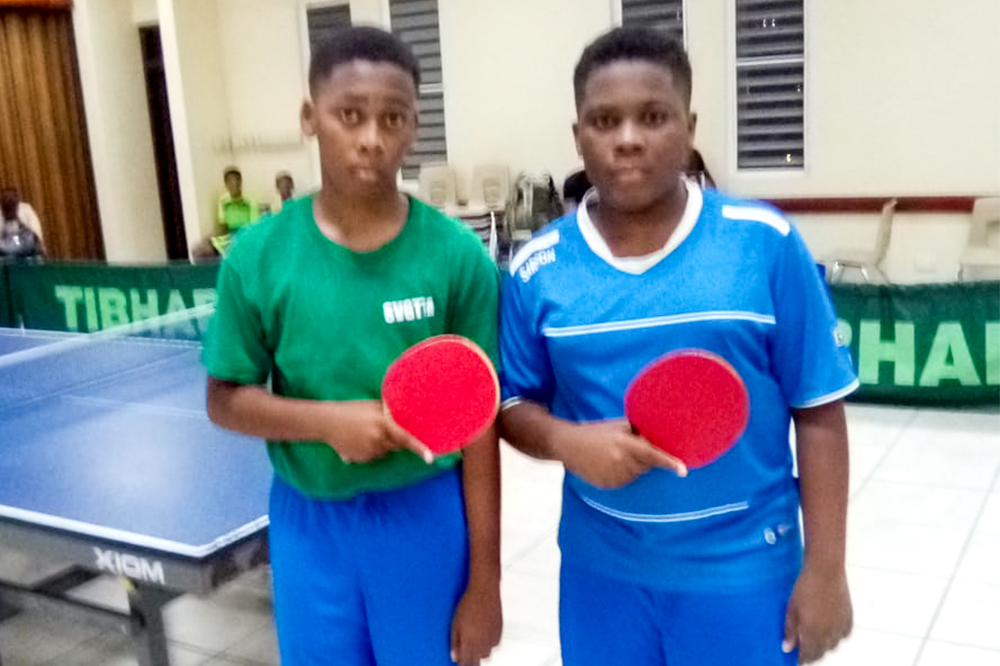 Siblings shine at National Table Tennis championships
Brothers Mirac and Michel Creese won the open doubles title of the SVG Table Tennis Association National Championships on Monday evening at the Church of the Latter Day Saints' recreation hall at Kingstown Park.
The siblings saw off Robert Ballantyne and Quan Greaves 3 games to 2 in the final.
The Creese brothers won 11-7, 8-11, 14/12, 5-11, 11-9.
And, Mirac outdid Michel 11-6, 5-11, 12-10, 11-6, to win the boys singles title on Tuesday.
The championships close off this Saturday.