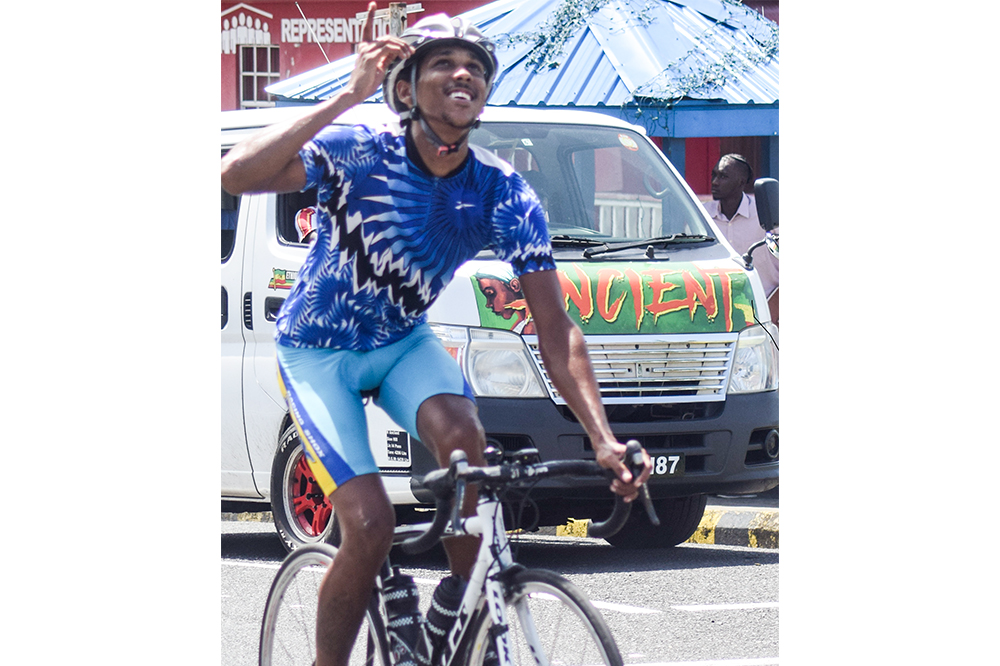 James takes first place in cycling road race
Sherwyn James notched up his second win for the 2019 SVG Cycling Union's calendar, when he topped the 55-mile road race last Sunday morning.
His 3 hours 15 minutes 20 seconds bettered the other three competitors who completed the course.
The 55-mile event was from Kingstown to Langley Park, then back to the Round About in Arnos Vale, where they then made a loop to the Diamond Industrial Estate, before ending at the intersection at the top of Sion Hill.
It took Peter Durrant 3 hours 33 minutes 18 seconds to reach the finish line, as he took second place.
Behind Durrant, in 3 hours 42 minutes 55 seconds, was Steve Ollivierre in third place.
Orel George, who finished outside the three podium places, clocked 3 hours 44 minutes 05 seconds, to be fourth.
Venezuelan- Carlos Rivas, who began the race, failed to finish.