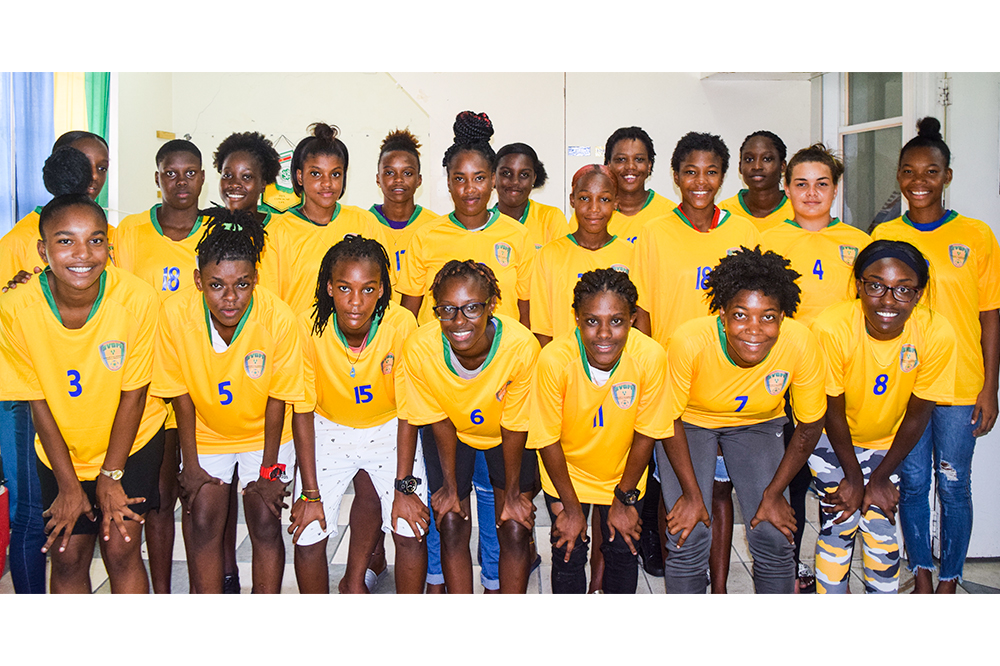 Under-20 female footballers lose CONCACAF qualifiers opener
The St Vincent and the Grenadines Under–20 female football outfit lost their opening encounter versus Barbados last Saturday at the Warner Park in St Kitts and Nevis, in the CONCACAF qualifiers.
At the end of the final whistle, the score read: St Vincent and the Grenadines 0 – Barbados 2.
The Vincentians will be looking to make amends, when they meet Anguilla tomorrow, Wednesday.
St Vincent and the Grenadines face Grenada on Friday and St Kitts and Nevis on Sunday.
SVG is represented by 20 players, ten of whom tasted senior team experience last week in the Windward Islands Football Association (WIFA) tournament, which St Vincent and the Grenadines won.
Among the Under-20 team who helped SVG become the new WIFA women's champions are Samonique LaBorde, Rae Dawn Nanton, Ashanti Douglas, Angel Maxwell Kitanna Richards, Kristianne Wyllie, Dionte Delpeche, Areka Hooper, Denel Creese and Sherese Cyrus.
The rest of the Under-20 team includes Cassey Samuel, Chelsea Cordice, Shaielle Williams, Arenna Grant, Kendra Findlay, Antoneek Commissiong, Shannel Lampkin, Aleyka Shallow, Krystal Foster and Nia Miller.
Shevorn Trimmingham is the team's manager, while Cornelius Huggins and Alnif Williams are head coach and assistant coach, respectively.
Urtis Blackette is the goalkeeper coach, Shevon Smith, physiotherapist and Dr Alisha Bonadie, the medical doctor.