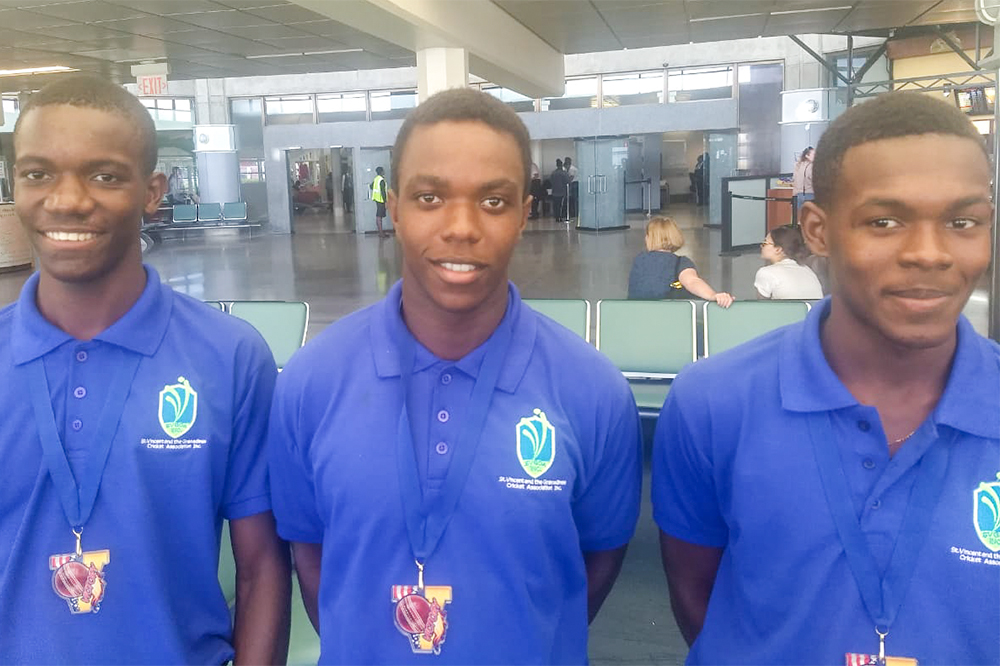 Three Vincentians in Windwards Under-19 cricket squad
Carmalo Cain, Tijourn Pope, Jeheil Walters are the three Vincentians selected to the Windward Islands squad for the 2019 West Indies Under-19 tournament.
The 14-member squad will be led by St Lucian Kimani Melius, who has first class experience, having represented the Windward Islands Volcanoes and West Indies B.
Dominican Taj Tavernier is the team's vice-captain.
The others making up the squad are Lincoln Durand, Malakai Xavier and Savio Anselm of Dominica; Simeon Gerson and Ackeem Auguste from St Lucia and Teddy Bishop, Seandell Regis, Ronel Williams and Jamie Buddy from Grenada.
Four reserves have also been named. They are Romando Browne – St Vincent and the Grenadines; Micka Joseph – Dominica, along with Jaden Elibox and Tyrel Chicot, both of St Lucia.
Randel Baptiste of Grenada and Mervin Thomas of Dominica, are the manager and coach, respectively.
The squad was selected following the Windward Islands tournament which was staged in Dominica, last week.
The West Indies tournament is set to be hosted here in St Vincent and the Grenadines next month.
St Vincent and the Grenadines was also the host for the 2018 edition.
This year's tournament will only feature a 50-over format.
Additionally, the top 24 players will contest three additional matches, which are dubbed the Best versus the Best.
The tournament has special significance, as it will be used to select the West Indies team for the 2020 ICC Under-19 World, to be played in January in South Africa.