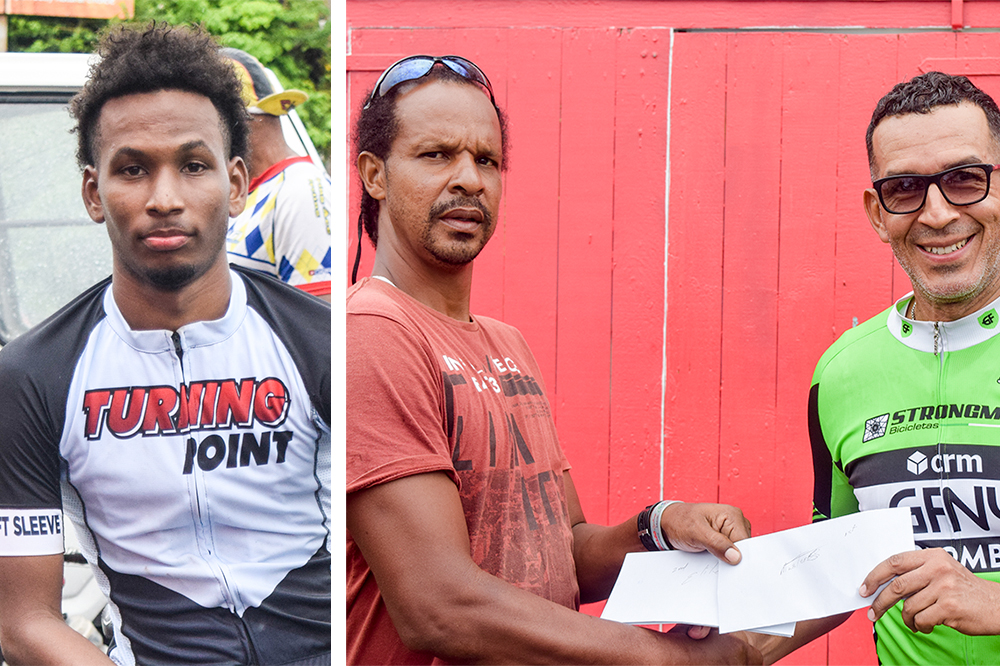 Bailey, Rivas champ national cycling championships titles
Zefal Bailey won the 65-mile race of the elite category and Venezuelan Carlos Rivas took the 55-mile distance of the masters segment, when the St Vincent and the Grenadines Cycling Union staged the national cycling championships last Sunday morning.
Braving heavy rains, Bailey was the first of the elite cyclists to reach the finish line at the Sion Hill Intersection, clocking three hours 26 minutes, 26.53 seconds.
This, after riding off from Kingstown to Langley Park and back to the Round-a-bout in Arnos Vale.
Thereafter, the elite cyclists travelled to Diamond twice, to end at Sion Hill.
Second to Bailey in the Elite segment was Sherwin James, in a time of 3 hours 31 minutes 24 seconds.
Rivas, in winning the masters, timed three hours 34 minutes 31 seconds.
The Venezuelan was followed by Michael Hazell, in second place. Hazell stopped the clock at three hours 52 minutes 07 seconds.
And, Orel George completed the masters' podium, as his four hours 2 minutes 26.10 seconds, gained him the third place.
Rivas, Hazell and George did one lap from the Round-a-bout in Arnos Vale, before completing the 55 miles at the Sion Hill Intersection.