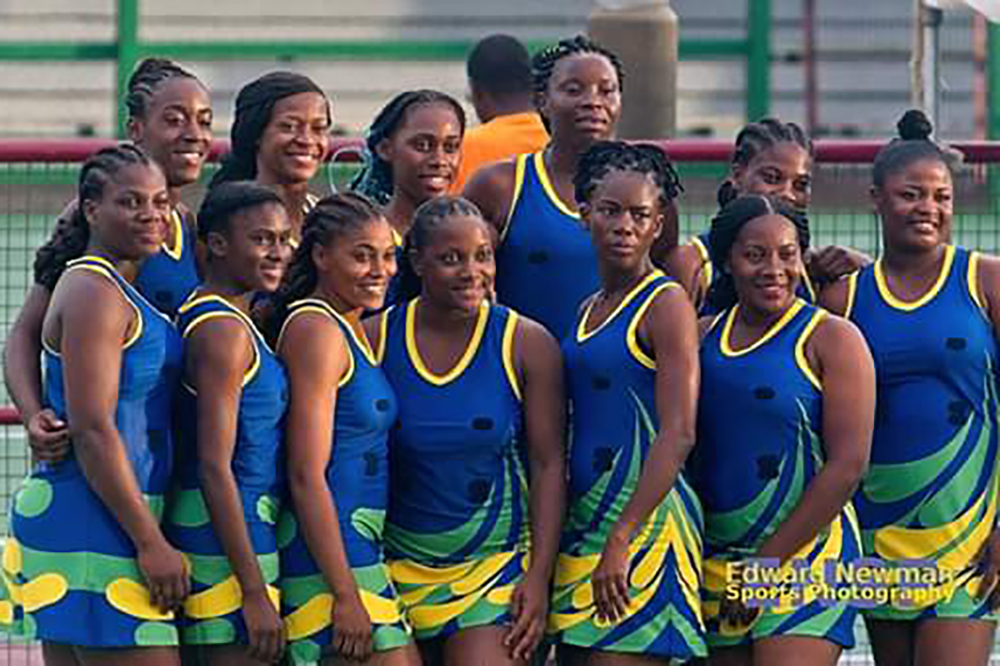 SVG in pole position for International Netball Series take
St Vincent and the Grenadines made it six from six, yesterday morning at the Arnos Vale Netball Complex, to put themselves in pole position and set up a grand stand finish in the inaugural ECCB/OECS International Netball Series.
After notching up first round wins versus Dominica, 54-25 and St Lucia, 42-39, as well as 54-43 on Grenada on Monday night and, the host country registered a hard fought 47-42 win over Antigua and Barbuda on Tuesday.
In notching up win number five, St Vincent and the Grenadines beat Dominica 59-29 in the lone match that was played on Wednesday night.
Rain forced the abandonment of Wednesday evening's first match between St Lucia and Grenada, as the two shared the points.
St Vincent and the Grenadines returned to the court yesterday morning to overcome Antigua and Barbuda 50-37.
Antigua and Barbuda were scheduled to play St Lucia in last evening's first match and the much anticipated rematch between St Vincent and the Grenadines against Grenada.
Going into last night's matches, Grenada were in second place having had wins over St Lucia (64-39); Dominica (63-35 and 61-32) and Antigua and Barbuda, (59-30).
St Lucia's wins were 63-28 versus Antigua and Barbuda, as well as 46-34 against Dominica.
Antigua and Barbuda's lone win was a 47-36 triumph over the winless Dominica.
Today's matches, the final day of the tournament, see Dominica taking on St Lucia and Antigua and Barbuda play Grenada in the morning matches.
The remaining matches set for this evening, feature Dominica versus Antigua and Barbuda, with host St Vincent and the Grenadines meeting St Lucia in the tournament's capper.
The closing and presentation ceremony will follow this evening's matches.