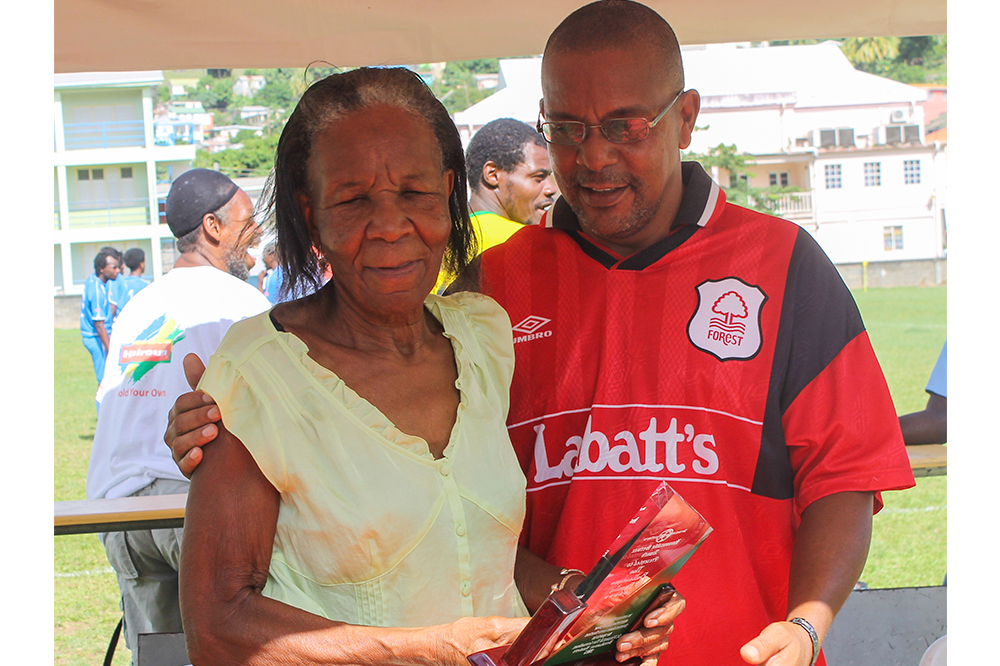 Gloria Ballantyne exemplified with International Netball Series honour
The decision by the organisers of the inaugural Eastern Caribbean Central Bank/ Organisation of Eastern Caribbean States International Netball Series to name the tournament trophy in honour of Gloria Ballantyne, has been welcomed by her family.
Speaking on behalf of the family at last Saturday's opening ceremony at the Arnos Vale Netball Complex, Jacintha Ballantyne confirmed: "On her behalf, we the members of her family, from her husband through to all her grandchildren, endorse your honouring and remembering her…We thank you ".
Jacintha admitted though, that the family had a more burning desire in which to pay homage to her mother.
"Perhaps the best tribute you can pay to my mother is to continue to build the sport … Do it with all your being and commit to the lofty values the sport brings: discipline, service, friendship, peace, unity," Jacintha echoed.
A former St Vincent and the Grenadines player, coach and manager, Gloria Ballantyne has served as an administrator nationally and regionally.
She has been the longest serving president of the St Vincent and the Grenadines Netball Association.
It was under her watch that the association was able to become a legal entity, as well as owning the Kingstown Netball Centre.
Other spheres of Gloria Ballantyne's service has been convener of the regional umpires' committee, as well as treasurer of the Americas Federation of Netball Associations (AFNA).
Gloria Ballantyne, who is now confined to bed with Alzheimer's, held positions too on the executive of the St Vincent and the Grenadines Football Federation, which was then known as an Association; the National Olympic Committee, which has since been rebranded the SVG Olympic Committee and the deputy chairman of the National Sports Council.
Additionally, Gloria Ballantyne has been St Vincent and the Grenadines' Chief de Mission at five successive Olympic Games.
She has also been credited for transforming the operations of the National Society of and For the Blind.