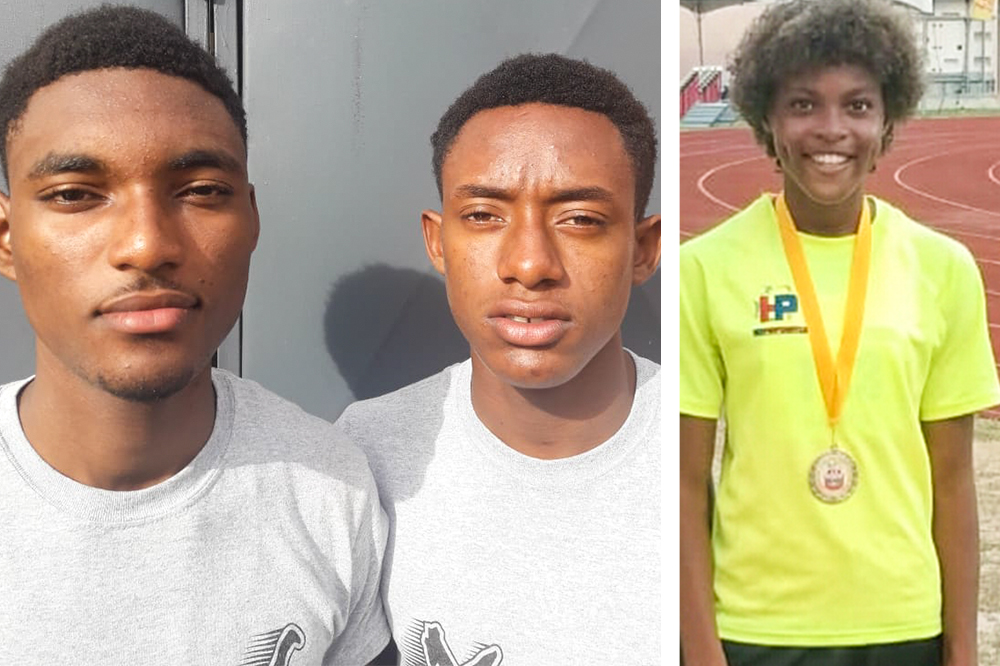 Vincentians set new marks at Whitsuntide games
Some of St Vincent and the Grenadines' most promising athletes left their mark on the 2019 Whitsuntide Games, which took place at the Kirani James Athletics Stadium in Grenada.
Leaving a big imprint was Ulanda Lewis of local club High Performance, who broke an 18-year-old meet record.
Lewis, who bagged two bronze medals at this year's Junior Carifta Games in the Cayman Islands, is the new Whitsuntide 100m females Under-17 record-holder.
Lewis clocked 11.92 seconds, erasing the 11.99 seconds, established by Grenadian Sherry Fletcher, back in 2001.
Also setting new meet records were the St Vincent Grammar School's duo of Nellie Ambriton and Handal Roban.
Ambriton's clocking of 4 minutes 17.52 seconds in the male Under-17 1500m, bettered Roban's record of 4 minutes 40.36 seconds, set at last year's games.
Roban, though, left his name in the records book, by rewriting the Under-20 male 800m. The new record over the distance stands at 1 minute 53.47 seconds, bettering Jared Sylvester's 1 minute 55.63 seconds.
Meanwhile, Grenisha Thomas, of IT- DAT Academy became the record holder of the Under-17 females 400m. Thomas' time was 57.94 seconds. The previous best was 58.92 seconds, done by another Vincentian- Zamesha Myle at the 2017 games.
Debutants at the Whitsuntide Games, High Performance, collected 7 gold, 8 silver and 4 bronze, to the lead the Vincentian medal count.
The Grammar School counted 5 gold, 2 silver and 2 bronze; IT- DAT Academy – 4 gold, 4 silver and 3 bronze, while the X- Ceed Sports Club had 2 gold, 2 silver and had a combined bronze medal with X- Cel Track Club, who added a bronze of their own.
And, Kimorie Shearman, who ran under the banner of St Vincent and the Grenadines in the men's international 400m, earned a gold in the event, while a SVG combined men's team got silver in the open/ international category of the 4 x 400m.