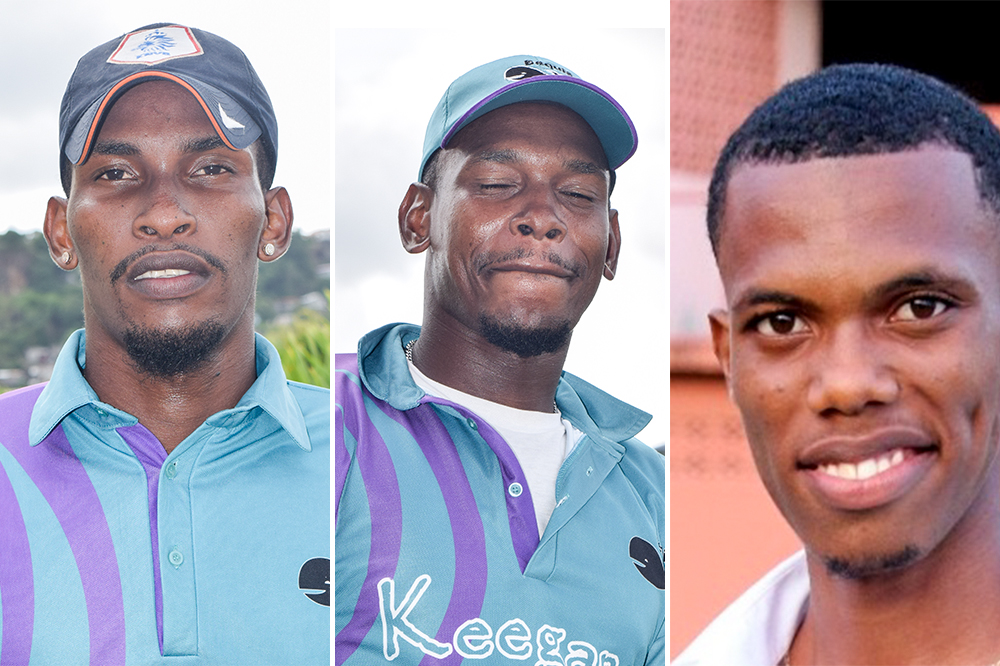 Northern Stars,Team Rivals on the double in 20/20 weekend
MSDA Julius Anthony Northern Stars had back-to-back wins on Sunday at the Cumberland Playing Field, in the National Lotteries Authority Neil Williams 20/20 cricket competition.
Northern Stars scored 200 for 2 versus Victors Two. C-Klon Mc Kie scored 84, Akeem Mason, 53 and Shammon Hooper, 34.
Victors Two in response scored 135 all out in 19.2 overs. Shangi John took 3 for 25, and there were two wickets apiece for Vidol Edwards, Maxwald Edwards and Shammon Hooper.
Then Northern Stars saw off Smashers by one wicket, also at Cumberland.
Rawdon Bentick, who made 48 and Ronald Scott, 45, were the principal scorers in Smashers' total of 169 for 6 from their 20 overs.
O'Jay Matthews took 3 for 19 and Jide John, 2 for 21.
Northern Stars compiled 171 for 9 from 19.5 overs. Shangi John scored 48. Bowling for Smashers Joelano Neil took 3 for 39 and Kirton Lavia, 2 for 33.
At the Arnos Vale Two Playing Field, Team Rivals kept their unblemished record in the competition intact, with two commanding wins.
Facing Strike Eagles in the first of their back-to-back matches, Team Rivals posted 251 for 5 from 18 overs. Cody Horne led the charge with 119 not out, slamming 14 fours and 7 sixes, to register his first ton.
Jureze Samuel took 2 for 81.
Strike Eagles' reply was 102, as Deighton Butler picked off 3 for 43, Olanzo Jackson, 2 for 14 and Javed Williams, 2 for 15.
Team Rivals then revelled in the SVG community College numerical disadvantage of only fielding seven players, to rattle up 315 for 3 from 18 overs.
Lindon James led with 85 not out, lashing 8 sixes and 5 four, Kensley Joseph, 56, in which he lashed 5 sixes and 3 fours, Roneil Jeffrey, 49 not out, including 6 sixes, Collvon King struck 6 sixes in his 47 and Cody Horne, 48, There were also 30 extras.
SVG Community College was dismissed for 92. Tilron Harry scored 48. Roneil Jeffrey took 3 for 11 and Deighton Butler, 2 for 27.
In other matches, Victors One, Police Two and Bequia XI, were all triumphant on Saturday.
At the Sion Hill Playing Field, Victors One beat New Haven Funeral Home North Windward Youths by six wickets.
Dillon Douglas topscored with 28, as North Windawrd Youths reached 91 for 7 from their 15 overs, as the match was reduced because of rain.
Victors One's response of 92 for 4 from 11.5 overs, saw Miles Bascombe making 41 not out. Dillon Douglas bagged 4 for 13, bowling for North Windward Youths.
At Park Hill, Police Two stopped Radcliffe's flow, beating them by three wickets.
Radcliffe made 90 all out from 17.5 overs. Kevin Abraham and Darius Martin took 3 for 13 and 3 for 22, respectively.
Police Two found the going tough, but crossed the line at 95 for 7 from 18.3 overs.
Delorn Johnson took 2 for 11 and Othniel Lewis, 2 for 30, bowling for Radcliffe.
And, Saturday's other fixture, resulted in an 88-run win for Keegan's Bequia XI over Smashers at Arnos Vale Two.
Bequia XI posted 243 for 6 from their 20 overs. Braxie Browne with a 16-ball knock of 57 not out, blazed 8 sixes and a four. He was supported by his brothers Gevandean Browne who scored 51, and Shem Browne, 45.
Bowling for Smashers, Courtney Joyette had 2 for 28 and Raymano Rouse, 2 for 31.
Smashers replied with 155 for 7 from their allotment of 20 overs. Ronald Scott smashed 8 fours and 5 sixes in his 67.
Bowling for Bequia XI, Shem Browne took 2 for 12, Braxie Browne, 2 for 26 and Jenry Ollivierre, 2 for 27.