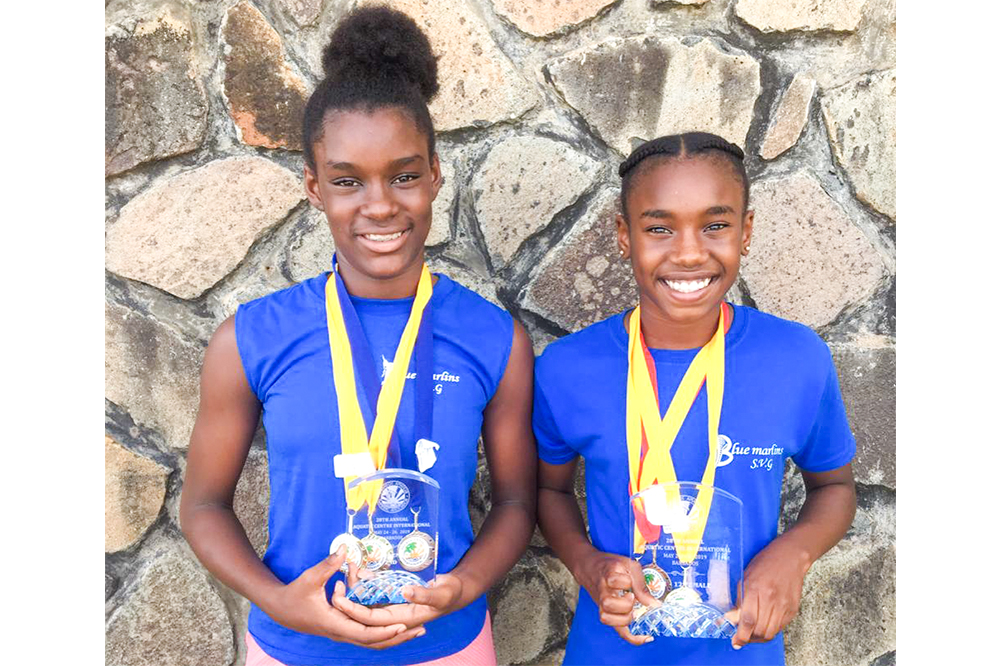 Greene, Nelson double gold medallists at regional swim meet
Kennice Greene and Zariel Nelson of the Blue Marlins Swim Club, were both double gold medallists at last weekend's Annual Aquatic Centre International held at the Barbados Aquatic Centre.
Greene pouched gold in the 11 -12 girls 50m and 100m butterfly, while Nelson won her gold medals in the girls 9 -10 age 50m butterfly and the 50m freestyle.
 The duo each had another medal to their successful outing.
Greene got a bronze in the 200m Individual Medley, while Nelson copped silver in the 100m freestyle.
Joining Greene and Nelson as gold medallist for Blue Marlins was Adiah Phillips, who won the 50m  girls 11 -12 backstroke.
Phillips also took bronze in the 100m backstroke.
Blue Marlins' other medallists were Seth Byron and Rhena Robinson.
Byron won silver in the 50m freestyle and bronze in the 100m freestyle in the boys age category, 9-10, and, Robinson claimed bronze in the 100m breaststroke for girls 11-12.
Matthew Ballah and Hazen Dabriel were Blue Marlins' other representatives in the swimming pool.
Xavieon Caesar was the Blue Marlins Swim Club coach at the championships.
Last weekend's championships was the 28th edition.