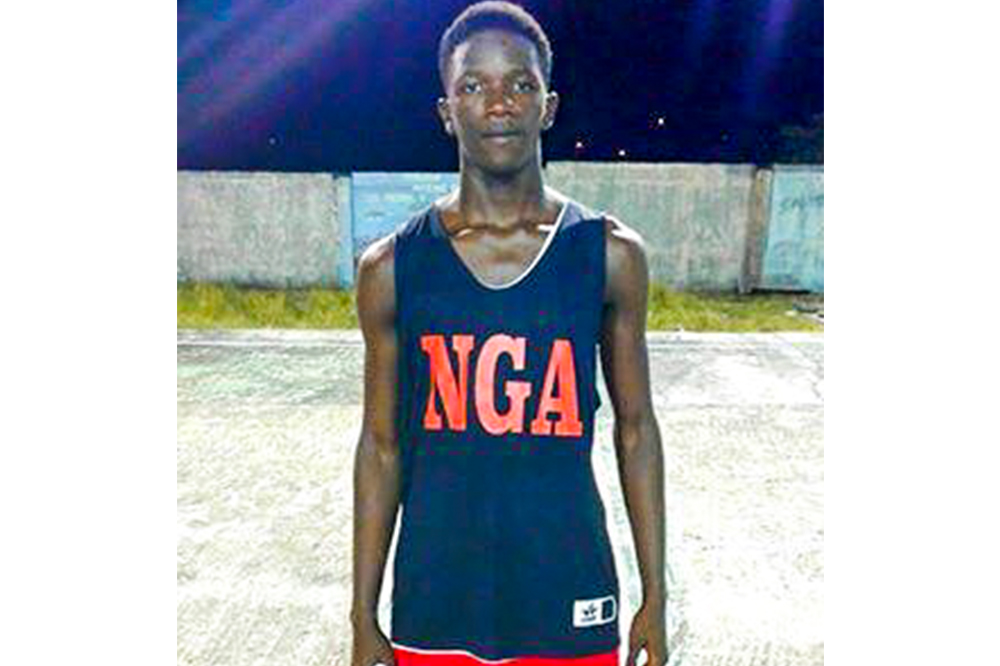 Union Island resident is Blue Chip Academy's first Scholarship recipient
Shad Thomas, a member of the Blue Chip Academy, has become the organisation's first recipient of a basketball scholarship.
Thomas, a 17-year-old resident of Union Island, after receiving the necessary entry requirements last week, will travel to the USA in June, where he will attend the Salem Baptist Christian School in North Carolina, from August of this year.
Thomas is grateful to those who have paved the way for him in realizing one of his aspirations.
"I want to thank Mr Kishon Bishop and his wife, Mr. Kendale Thomas, coach of the Blue Chip Academy, along with my cousin Lloyd Noel, for helping me along the way," Thomas said with gratitude.
Sharing in Thomas' attainment of the scholarship, founder of Blue Chip Academy, Kishon Bishop, said that is a good boost for the organization, which is into its second year of operation.
Bishop believes that Thomas' scholarship will open up doors of hope for others here in St Vincent and the Grenadines.
Gleeful at being the first to be awarded a scholarship from the Blue Chip Academy, Thomas plans to make the best of the opportunity, as he wants to make his immediate family proud, as well as the community of Union Island.
Having started playing basketball at the age of eight, Thomas has represented his school, the Union Island Secondary, which helped him to represent St Vincent and the Grenadines at the Windward Islands School Games here in 2017 and again in St Lucia, last year.
Thomas, who plays in the positions of point guard and small forward, is also a member of the Union Island Tanty Ma team.
Started by Bishop, who is originally from Campden Park, the Blue Chip Academy's mission is to provide professional basketball programmes and leagues for children who are aspiring to become elite players.
Therefore, the Blue Chip Academy through its small group training, in –house competitions, camps and participation in tournaments, is pursuing its goals to take youth basketball in St Vincent and the Grenadines, to a different level.