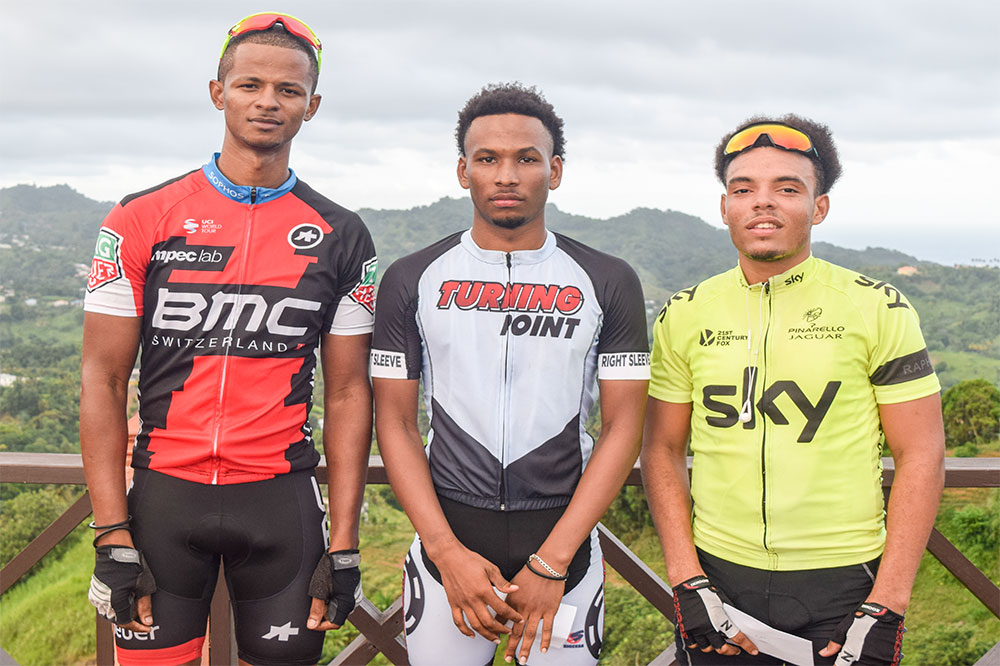 Cyclists prep for national championships
Local cyclists prepped for next month's national championships with a road race, last Sunday afternoon.
Seven cyclists – four in category one and three in category two, started off at the Rubis Gas Station in Kingstown.
However, the category one cyclists whose distance tallied 40 miles, journeyed along the Windward Highway to Langley Park, and using the same return route, detoured at Calder Gap to the end line at the Belmont Look-Out.
The category two cyclists route was similar, except they outward journey saw them reaching Gorse, to finish also at the Belmont Look-Out, a distance of 33 miles.
Topping category one was Zefal Bailey, who stopped the clock at two hours -13 minutes – 55 seconds.
Second place was taken by Albert Quammie in two hours – 30 minutes -12 seconds and docking third in two hours – 47 minutes – 19 seconds, was Samuel Lyttle.
Bossing category two was Peter Durrant, who was first in two hours – 16 minutes – 32 seconds.
Finishing second to Durrant was Venezuelan Carlos Rivas, two hours – 28 minutes – 30 seconds and Orel George was third in 2 hours = 54 minutes – 29 seconds.
Of the seven who started, only category one cyclist Shrewin James, failed to endure the route.