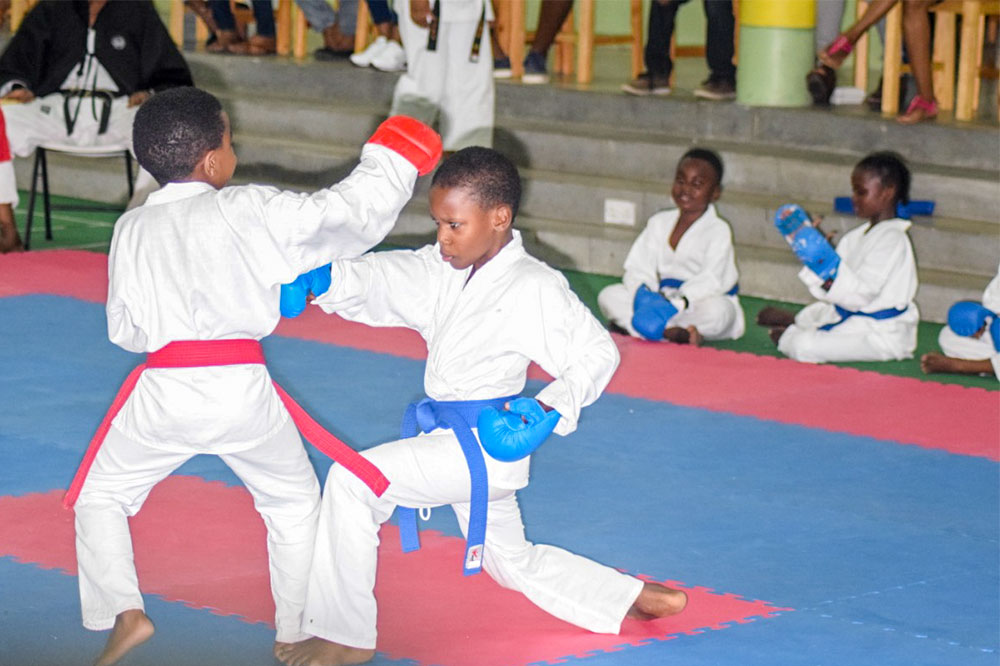 Quartet win double at Seishin Karate Club Championships
The quartet of Darius Humphrey, Terrance Providence, along with the husband and wife combination of Claude and Allyson Bascombe, won double titles when the Seishin Karate Club staged its third internal championships last Saturday at the West St George Secondary School's auditorium.
Humphrey won the 6 to 8 years Kata and Kumite, while Providence won both the male 12 to 15 years Kata and Kumite.
Likewise Claude Bascombe Jr. took the male 18 and over Kata and Kumite, while his spouse Allyson was the clear winner in the females 13 and over Kata and Kumite.
The other age groups, though, saw titles being shared.
Christian Joseph won the 9 to 11 years Kata, while Davante Robinson took the Kumite title in that age bracket.
Thirty-eight Karatekas participated in last Saturday's championships.