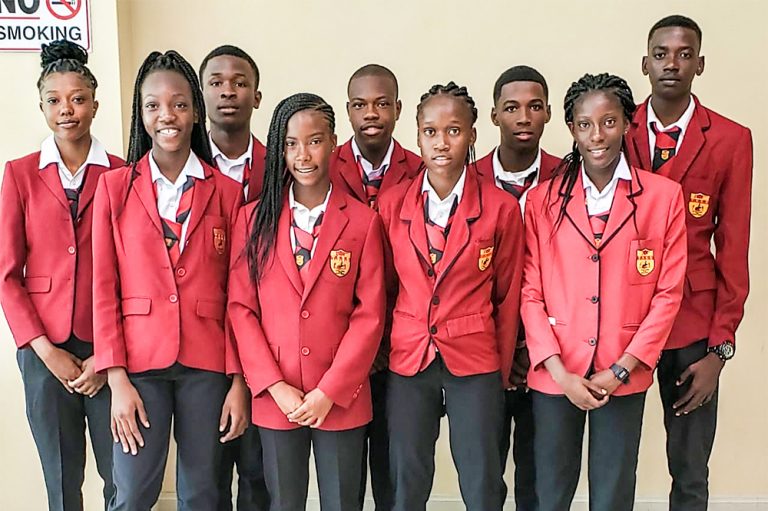 TSSS, SVGS off to Penn Relays again
The Thomas Saunders Secondary School (TSSS) and the St Vincent Grammar School (SVGS), will once again be St Vincent and the Grenadines' two representatives at the 125th Penn Relays, set for April 24-26 in Philadelphia, Pennsylvania, USA.
The makeup of the TSSS team include Tiwanna John, Zamesha Myle, Almarie Providence, Danielle Lewis, Shalia Lynch and Kaylia Edwards, who comprise the female representatives.
Uroy Ryan, Dawson Samuel, Zimri Stephenson, Myron Matthews and Jamal Creese are the male representatives.
Both of the TSSS' outfits will be competing in the 4 x 100 and 4 x 400m events.
Meanwhile, the SVGS is being led by 2018 Under-17 800m gold medallist and 2019 Carifta Under-20 bronze medallist Handal Roban.
The SVGS team is completed by Nellie Ambriton, who placed fourth in the Under-17 800m at last weekend's Junior Carifta Games in the Bahamas, along with Malik Ferdinand, Jaydn Delpesche, Deron Edwards and Encozie Rodgers.
The SVGS participates in the 4 x 100 and 4 x 400m.
The TSSS has been attending the Penn Relays since 2011, while the SVGS has been doing so, from 2017.
The 2019 edition of the Penn Relays, was set to begin yesterday, and concludes tomorrow.