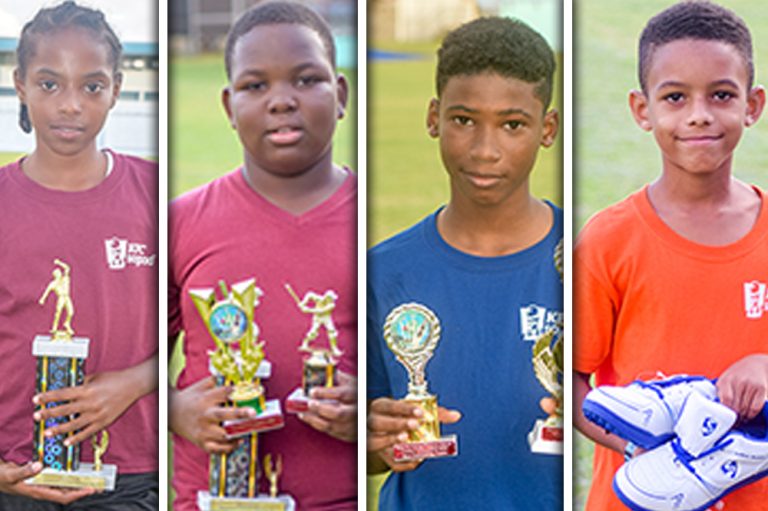 Female tops bowling in WSG primary schools' cricket competition
Female cricketer Jada Hazell was the leading wicket-taker in the just concluded KFC West St George primary schools' 20/20 cricket competition.
Hazell, who represented Coreas Distribution Gomea Methodist School, collected 8 wickets at the cost of 23 runs.
Her tally of wickets included two four-wicket hauls.
She was among the stand-out players who were last Wednesday rewarded when the 2019 edition of the competition concluded at the Arnos Vale Playing Field, with a closing and presentation ceremony.
Hazell's team mate Mbeki King was the lone century-maker and headed the runs tally with 225 runs.
BDO Belair Government's Nicholas Horne was the most outstanding fielder and player of the final.
Meanwhile, Zion-I Gordon of KPMG Belmont Primary was named the most outstanding wicketkeeper, with LOG Enterprises Dorsetshire Hill Government's Shacodi Pile, the most promising wicketkeeper.
There were other individual presentations for the Most Valuable Players of each of the participating schools.
The recipients were Trevan Questelles – Belair Government, Zion-I Gordon – Belmont Primary, Mbeki King – Gomea Methodist, Ezekiel Ashton – Dorsetshire Hill Government and Kenrick Edwards – Allan's Bakery Sion Hill Government.