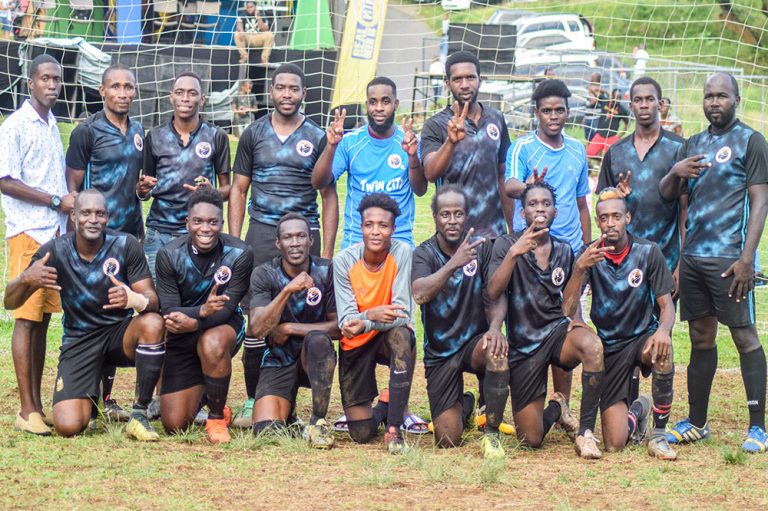 Catalans remain champs of TBPO football
Catalans retained the COMSPORTS/ Coreas Distribution/ Xtreme FM, Top Belair Progressive Organisation Nine-A-Side football competition, beating Cole Trucking Dream 5-3 on Sunday at the Dauphine Playing Field.
A double strike by Malden Scrubb and one each from Jowan Sawyers and Emmanuel Ogbonnawa, as well as an own goal, accounted for Catalans' tally.
Romario Dennie netted all three goals for Dream.
Last Sunday's final was a replay 2018 inaugural competition, when Catalans also came out victors, by a 2-1 margin.
Meanwhile, Darren's Bridge Bar Roma beat 1998 Hillside Rollers 3-1 on penalties on Saturday, after both teams were level 2-2 at the end of regulation time, to cop the third place.
Catalans won themselves $1,500, Dream – $1,000 and Roma, $500.
Malden Scrubb was adjudged Player of the Final and was the leading goal-scorer with 15 goals.
Ten-year-old Deandre Gibbs of Curtis King Conquering Lions, was presented with a ball, for being the youngest player in the competition.