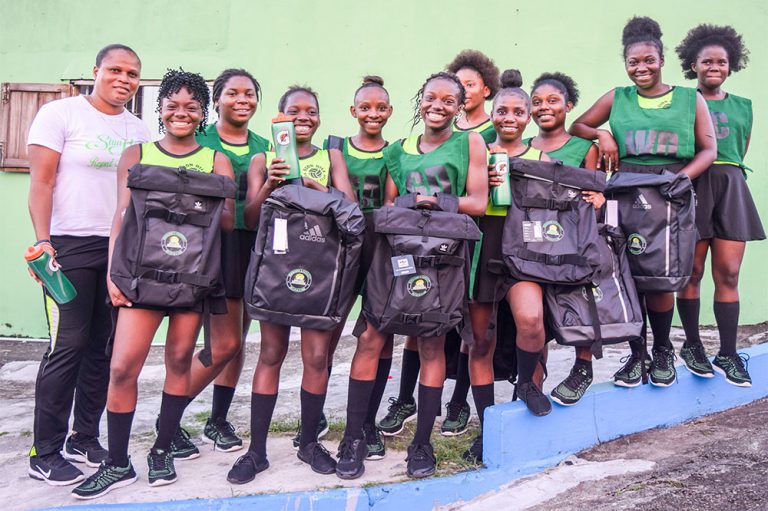 Sion Hill Junior Netball Team gets donation
THE SION HILL netball team was last Monday, at the Kingstown Netball Centre, presented with bags and water bottles, compliments the Friends Of Sion Hill (FOSH) USA Inc.
The donations were in keeping with FOSH's mantra of ensuring that the constituents lives are change, one member at a time.
Accepting the donations were the team members, who were happy for the items.
Coach of the team Michelle Wiseman-Sam, thanked FOSH Inc. on behalf of her charges and expressed confidence in the players taking proper care of the items.
Sion Hill Junior netball team is the reigning double-crown champions of the division
four of the FLOW National Netball Club Tournament.
At present, the team is unbeaten in this year's edition.