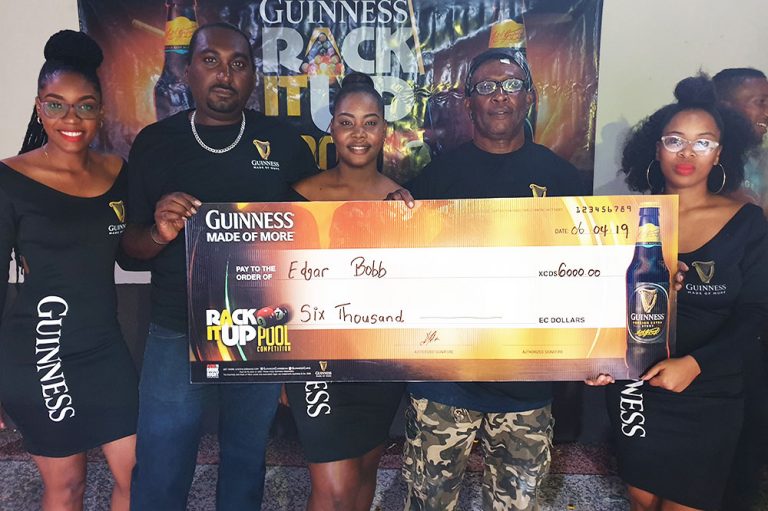 Curtains come down on Guinness pool competition
THE 2019 "Rack it up" Guinness pool competition has come to an end and the bragging rights and EC$6000 prize money have gone to Edgar "Benji" Bobb.
The San Souci resident and owner of the Drop Off Nightclub won in the grand finale last weekend at the Spotlight Stadium in Georgetown.
Bobb beat Jerome "Berger" Cupid, making it the second time in the tournament that he managed to take the spotlight away from the seasoned pool player.
"I told them I was going to win. I feel really good. I knew I was going to win," an excited Bobb commented after the tournament last Saturday night.
The grand finale saw seven other persons competing, but it was Bobb and Cupid who ended up playing for the cash prize in the final game of the night.
Bobb said his winnings will be going back to the St Vincent Brewery Limited as he will be using the money to purchase drinks for his business.
The other competitors on grand finale night were Roy Bullock, Glenrick Edwards, Tex Franklyn, Alston "Bun-up" Barker and Jahnyiah Gumbs and Sigmund Allen.
Sales and Marketing Manager at the Brewery Lamont Medica was on hand to congratulate Bobb and hand over the prize money.