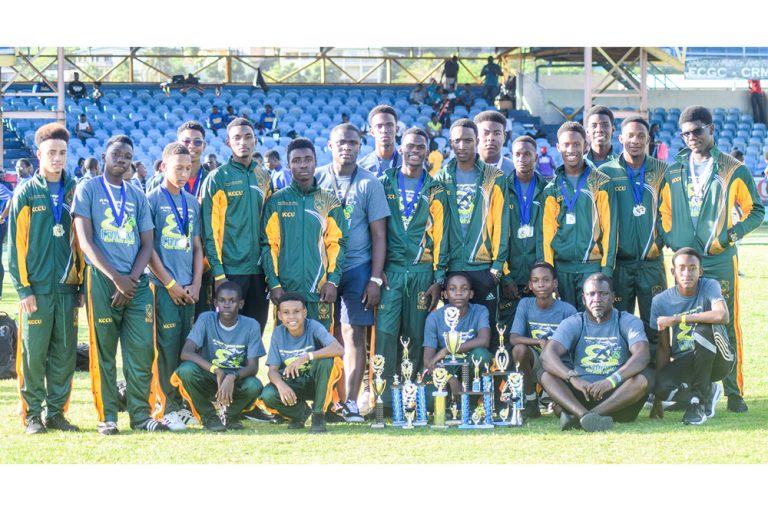 Grammar School makes it eight straight at ISSAC
The St Vincent Grammar School made it eight straight titles in the male division of the National Lotteries Authority Inter-Secondary Schools' Athletics Championships, concluded last Thursday at the Arnos Vale Playing Field.
The St Vincent Grammar School tallied 376 points.
Second place school, St Martin's Secondary, was some distance away, with 208 points.  Central Leeward was third on 182 points, while Thomas Saunders Secondary was fourth with 130 points and Bethel High School fifth 111 points.
St Vincent Grammar School ended with a total of 33 medals, including 16 gold, 11 silver and 6 bronze.
St Martin's Secondary hauled in 17 medals, made up of 4 gold, 3 silver and 10 bronze.
Also collecting 4 gold medals was Petit Bordel Secondary School. That institution also had 3 silver and 2 bronze medals.