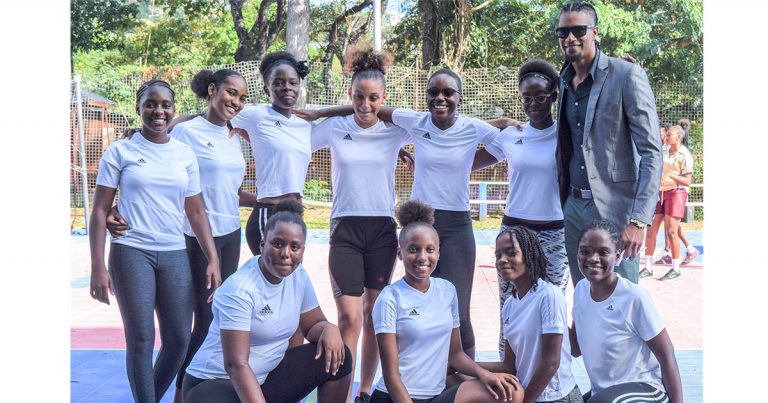 Girls' High School repeat volleyball championship title
The Girls' High School (GHS) kept the trend of repeat winners in the female division of the secondary schools' Volleyball competition, when the institution retained the title last Wednesday.
After copping their maiden title last year, GHS, on their home court, made it two in a row, by disposing the Thomas Saunders Secondary 2-0.
GHS won the contest 25-18, 26-24.
GHS, thus joined the St Joseph's Convent Kingstown, who was the inaugural winner in 2012 and remained tops in 2013.
Thereafter, it was the Georgetown Secondary's roll, as they won 2014, 2015, 2016 and 2017.
Georgetown Secondary, though, left the Girls' High School's hard court last Friday, with the third place trophy and medals, as they ended the 2018 competition with something to show.
A 19-25, 25-23, 16-14 score-line against the West St George Secondary, gave the former winners the bronze medals.
And, topping the individual awards was GHS' Gabriella Awad, who was adjudged the competition's Most Valuable Player.