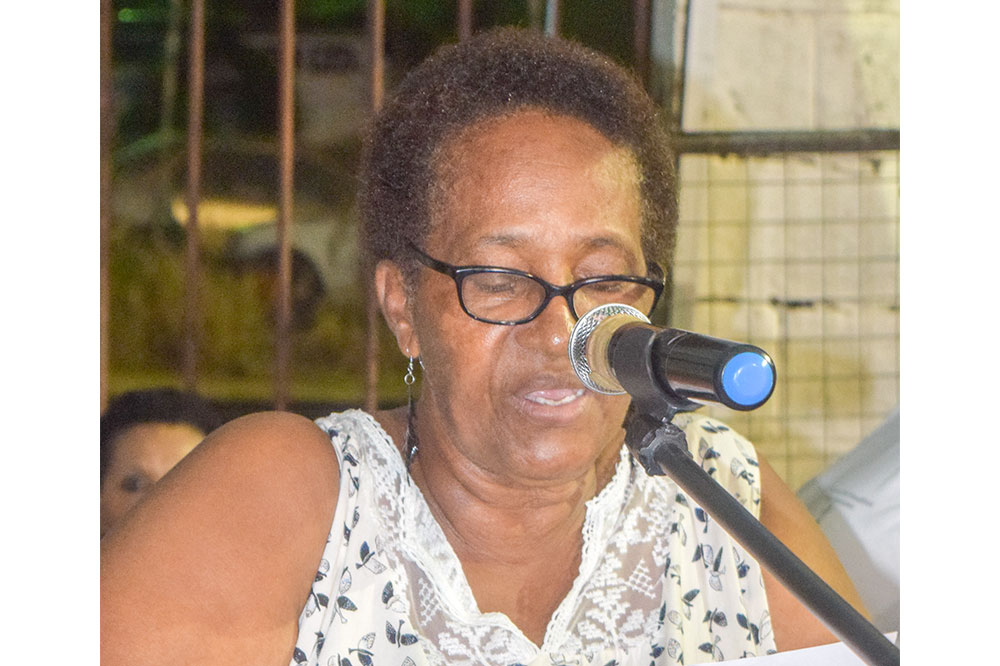 SVGNA president lauds netballers' good behaviour
A change from the normal lamentations of ill-discipline among netballers, greeted the ears of those who were present, or listened via radio, to the closing and presentation ceremony of the 2018 FLOW National Netball Tournament, last Thursday evening at the Kingstown Netball Centre.
The bearer of the bad news over the years, President of the St Vincent and the Grenadines Netball Association Doris Mc Intosh, was the same bearer of the good report.
 In reflecting on the 2018 tournament, Mc Intosh agreed that the association has seen a significant improvement in the players' conduct.
"There was a marked improvement in the area of discipline…I must commend those who made huge efforts to conduct themselves appropriately," Mc Intosh hailed.
Mc Intosh stated that the pockets of ill–discipline, though, have to be checked.
"There were very few players who demonstrated obvious misconduct," Mc Intosh underscored.
 "I remind the very few who attempted to bring the game of netball into disrepute to do some serious introspection, and to pull themselves together, or we will not allow them to play netball in the future," Mc Intosh pleaded.
The matter of ill-discipline has been a bug-bear for many years, and which has challenged the smooth operations of the national tournament.