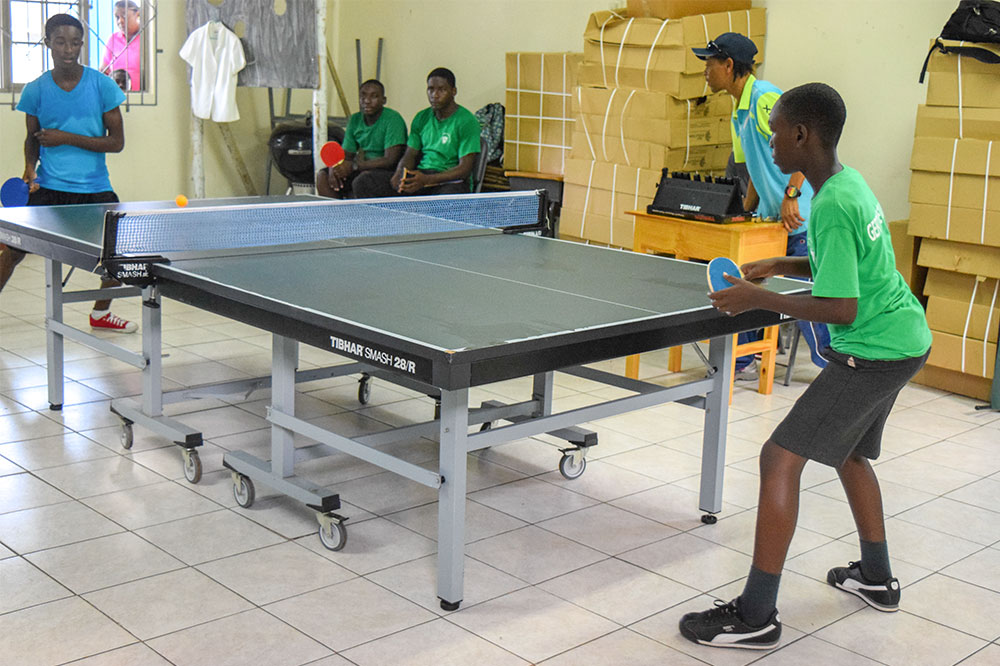 Khalique Bailey heads SVGTTA's technical, selection committees
The St Vincent and the Grenadines Table Tennis Association (SVGTTA) has announced that Khalique Bailey will head its technical and selection committees.
The changes were in part occasioned by the one-year suspension of Sean Stanley who headed the two committees.
Stanley and David Llewellyn were both suspended for the period as a result of an argument at the final of the national championships on April 28, at the West St George Secondary School.
Apart from Bailey, the technical committee will comprise Joseph Carrington and Carlton Daniel.
Bailey, who is also the chair of the selection committee, has other members – Unica Velox and Joseph Carrington, supporting him.
Meanwhile, Desmond Shallow is the chairperson of the selection committee. Also, part of that committee are Bob Ballantyne, Romano Spencer and Terrance Marksman.
According to a release from secretary of the SVGTTA Asquith Ballah, "The appointed sub-committees would aid the association developing the newcomers' skills, enhance the technical delivery of table tennis skills and put together activities to prepare individuals for competitions, locally and regionally."
Meanwhile, the SVGTTA has endorsed the six table tennis academies which are in operation in St Vincent and the Grenadines.
Included in the lot are the Nixon Louis administered at the Mountain View Academy, which has 12 active players; the Sean Stanley Table Tennis Academy headed by Sean Stanley, which operates at the West St George Secondary School, engaging 18 active players.
Also, the Philcol Jeffers-led Philcol Jeffers Academy, located at Layou and whch has 10 active players. Khalique Bailey, Romano Spencer and Bob Ballantyne of AVESCO Academy, are teaming up to lead 12 active players at the AVESCO Club House at Arnos Vale.
And, Rodney Caruth leads Rodney Caruth Academy, which has 52 active players at its location in Bequia, while Carlton Daniel is in charge of the Carlton Daniel Academy, which has 25 active players.
This academy operates at the Georgetown Secondary School and at the Sandy Bay Primary School.
According to the SVGTTA release, "The association is continuing its quest to, first and furthermost, get table tennis to the youth as they are the key to continued growth in the association."