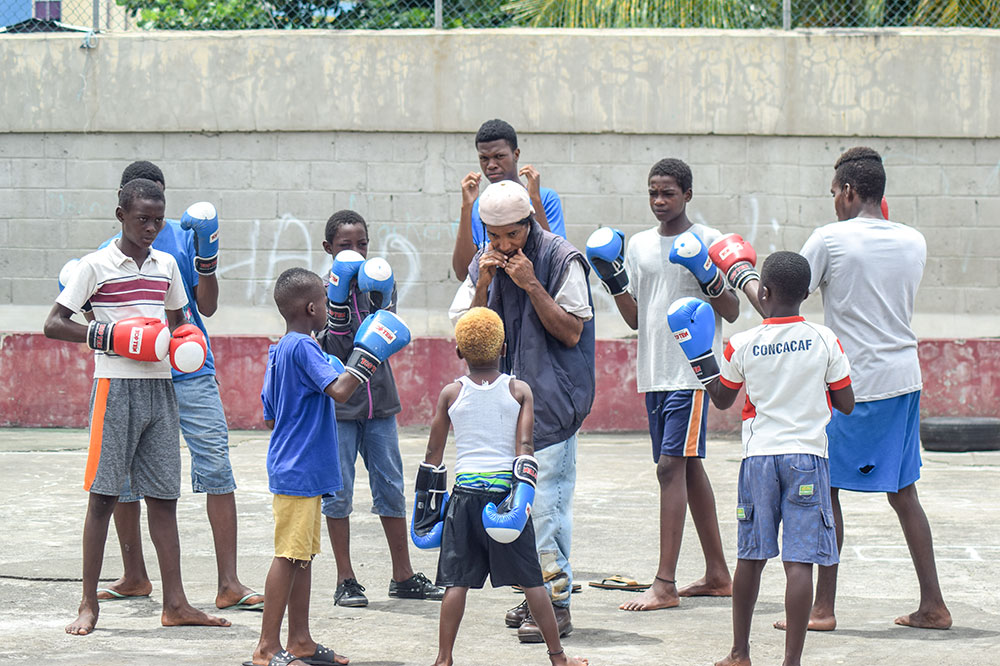 Grassroots boxing programme lands punches in Rose Place
The St Vincent and the Grenadines Boxing Association (SVGBA) is in a better position to recruit new persons to the sport.
A six-day grassroots boxing programme sponsored by the St Vincent and the Grenadines Olympic Committee, held at the hard court in Rose Place from July 23 – 27, has not only kept the participants active during the period, but has also piqued their interest.
Attended by 21 persons, both males and females between the ages of 7 and 21, the six days were spent as an introductory exercise in the basics of boxing, which was facilitated by coach, Junior Assing.
Commenting the programme, President of the SVGBA Winston Telesford told SEARCHLIGHT last Saturday that he was happy with the outcome.
"This was a programme aimed at bringing the sport to the various communities and we started here at Rose Place… We are happy with the outcome, especially that some have indicated that they want to continue," Telesford said.
"Apart from the actual teaching of the basics in boxing, the children were all excited with some of the other drills, such as skipping … That too was a plus coming out of the programme," Telesford added.
The SVGBA revealed that the stop in Rose Place was the first in a series of community efforts in getting new persons in the sport.
"We intend to take the programme to other areas soon and hopefully we can net some persons who have interest in the sport," Telesford projected.
He was thankful for the input of the SVG Olympic Committee in making the programme a reality.