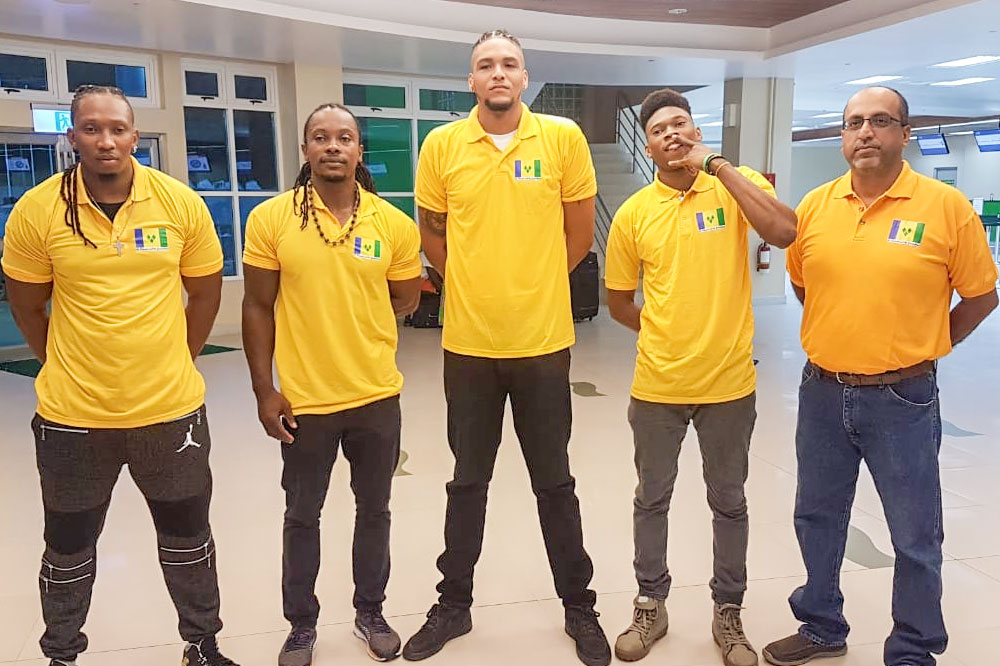 Men's, women's teams represent SVG at CAC's 3×3 Basketball
A men's team and a women's outfit, are representing St Vincent and the Grenadines (SVG) at the 3X3 basketball component of the 2018 Central American and Caribbean (CAC) games taking place in Baranquilla, Colombia.
The men's outfit comprises Dareo Glasgow, Ishama Mc Kree, Junior Lewis and Kamali Durrant.
And, making up the women's team are Vasha Adams, Dilonie Sam, Gailene Goron and Sheldeen Joseph.
Sanjay Jiandani is the manager/chaperone for the men's team, while Suzette Jackson is performing similar duties with the women's outfit.
Apart from the 3X3 basketball, St Vincent and the Grenadines is being represented in track and field, cycling, squash and swimming.